Healthy and hearty, these cranberry turkey meatloaf muffins by Mealplan Nutrition Expert Jen Heward make a perfect grab-and-go, protein-packed snack. They're made with lean ground turkey, jalapeño, garlic, dried cranberries and herbs, and topped with a sugar-free tomato sauce. This recipe makes 12 muffins that can be stored in the fridge for a ready-to-go pre or post-workout snack.

At 150 calories and 13 grams of protein per serving, these savory, spicy and slightly sweet muffins make a healthy and clean addition to your meal prep regimen.
These Turkey Cranberry Meatloaf Muffins are part of Jen's clean eating meal plan. Get your own personalized meal plan today.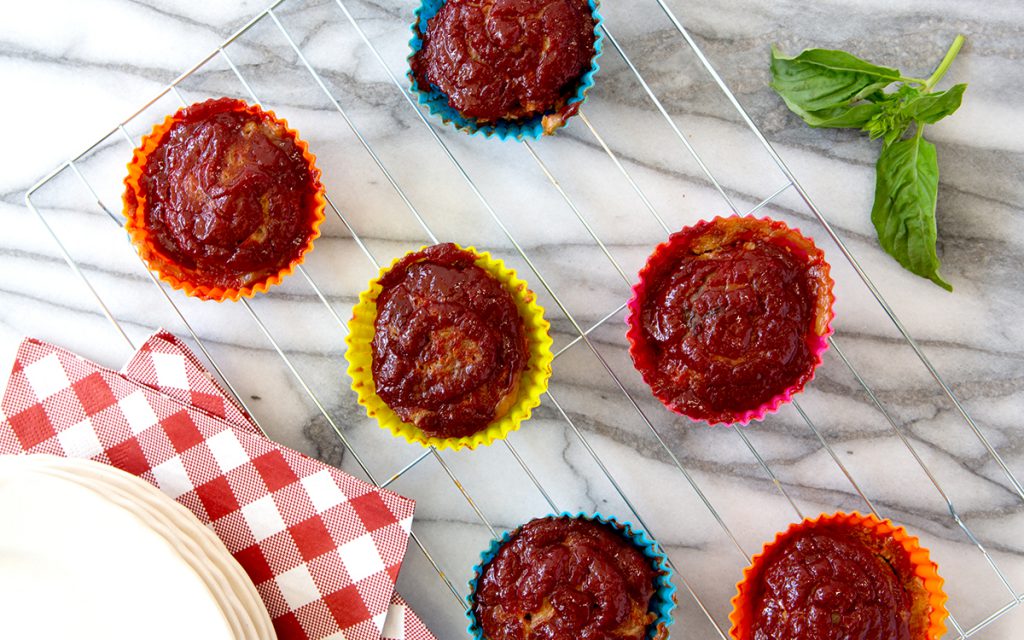 Turkey Cranberry Meatloaf Muffins
Ingredients

1 lb lean ground turkey
2 tbsp fresh thyme
4 jalapeños, seeds removed, diced
1 tbsp black pepper
1 tbsp onion powder
1 garlic clove minced
1 tbsp dried oregano
1 tbsp fresh basil
1/4 tsp sea salt
1 egg
¼ cup dried cranberries
1 cup tomato paste
1 tbsp stevia, powdered
Directions
Watch Jen's mini tutorial above.
1. Preheat oven to 400°F / 200°C / Gas 6.
2. Combine and mix all ingredients together in a medium bowl: ground turkey, thyme, jalapeños, black pepper, onion powder, minced garlic, oregano, basil, sea salt, egg, and dried cranberries.
3. Evenly divide the mixture into each muffin tin and bake for about 30 minutes.
4. While the muffins are baking, mix together tomato paste and stevia in a small bowl.
5. Spread the paste evenly over each muffin and bake for 5 more minutes. Enjoy!

Nutrition Info
Serves 8
150 calories per serving
13 grams protein
2 grams fiber
12 grams carbs
5 grams fat
5 grams sugar
Inspired to make these Turkey Cranberry Meatloaf Muffins? Share them on Instagram for a chance to be featured. Tag @mealplan_app, #MyMPRecipe.