Host friends and family this holiday season without breaking a sweat. These festive recipes from Fitplan are delicious, simple, and sure to impress.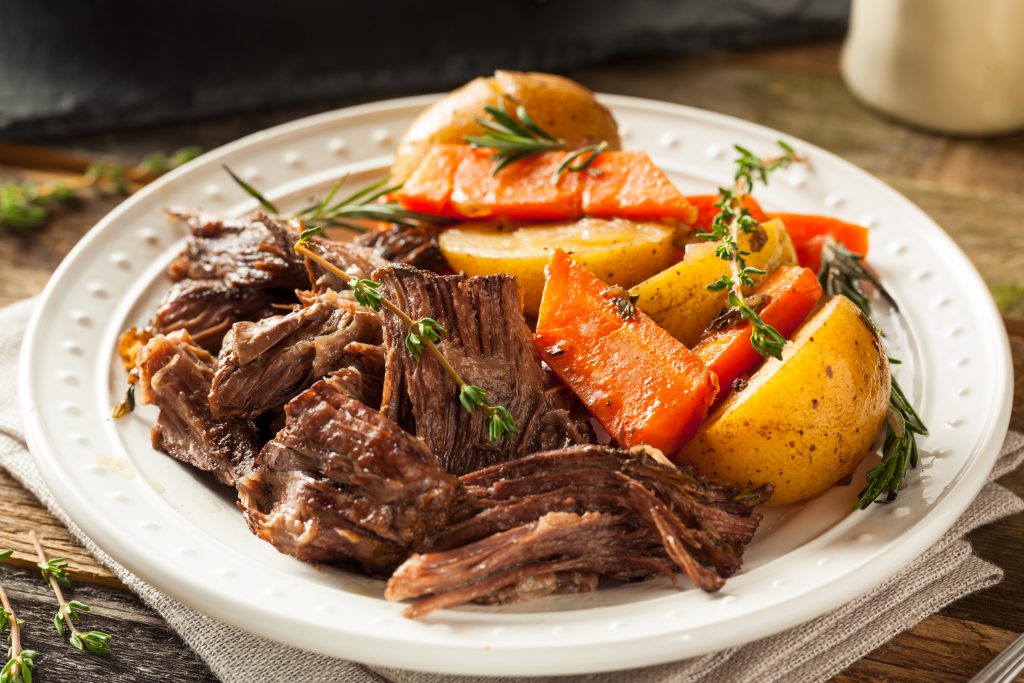 Grass-Fed Beef Pot Roast with Root Veggies by Fitplan
Ingredients
1 tbsp fresh thyme
2 tbsp fresh rosemary
1 tsp turmeric
3 carrots
1 onion
240g / 8.4 oz sweet potatoes
4 garlic cloves
3 tbsp olive oil
1 tbsp balsamic vinegar
¼ tsp sea salt
1 tsp black pepper
680 g / 1 ½ lb lean boneless beef chuck roast, grass-fed (trimmed of excess fat)
420 ml / 14.6 oz beef broth
Cooking Instructions
1. Preheat oven to 350°F / 175°C / Gas 4
2. Heat olive oil in a large oven-proof sauce pot over medium-high heat.
3. Season beef with salt and pepper.
4. Add beef to a sauce pot; cook for 3 to 4 minutes on each side, or until browned.
5. Add broth and stir for approximately 3 minutes, loosening the browned meat from the bottom of the pan.
6. Add onions, garlic, thyme, and rosemary. Stir for 2 to 3 minutes. Cover the sauce pot, place in the oven, and bake for approximately 45 minutes.
7. Turn beef over. Add carrots, beets, and balsamic vinegar. Bake for another 40 to 50 minutes or until the meat and vegetables are tender.
Nutrition (1 serving)

Calories 324
Protein 32g
Carbs 0g
Fat 16g
Fiber 3g
Sugar 5g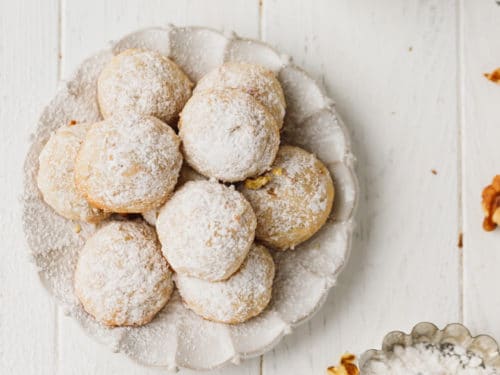 Mini Date N' Nut Snowballs
by Jen Selter
Ingredients
1 tbsp hemp hearts
12 pitted Medjool dates
15 almonds
½ tsp ground cinnamon
¼ tsp sea salt
1 ½ tsp coconut, shredded
Cooking Instructions
Place dates, hemp hearts, almonds, cinnamon, and salt into a food processor or a blender and process until finely chopped.
Using clean hands, roll them into 1-inch balls.
Place coconut on a small plate. Roll each ball in coconut to coat on all sides. Serve immediately or store in the fridge to serve chilled.
Nutrition (1 serving)

Calories 136
Protein 2g
Carbs 28g
Fat 3g
Fiber 3g
Sugar 24g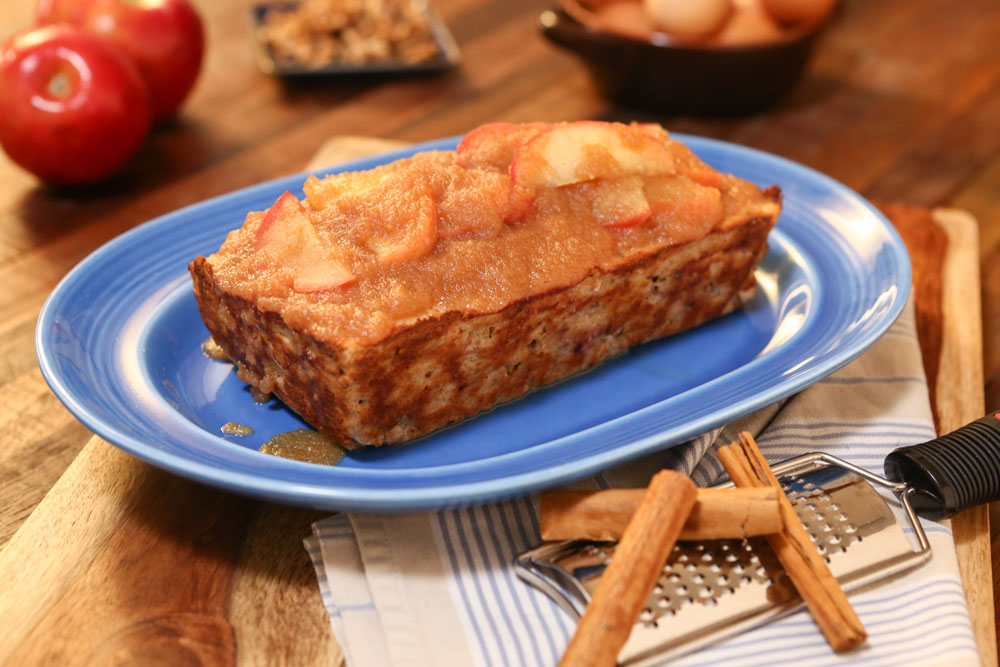 Apple Cakes by Michelle Lewin
Ingredients
Apple Cakes
2 red apples (diced)
120 ml / 4.2 fl oz applesauce (unsweetened)
240ml / 8.3 fl oz almond milk (unsweetened)
30 g/ 1.1 oz walnuts
100g / 3 ½ oz almond flour or ground almonds
120g / 4 oz coconut flour
2 tsp baking powder
1 tsp ground cinnamon
2 eggs
60 ml/ 2.1 fl oz coconut oil
1 tbsp honey
Stevia sweetener
Glaze
240 ml/ 8.3 fl oz applesauce (unsweetened)
2 tbsp coconut (palm) sugar
1 tsp ground cinnamon
2 tbsp lemon juice
Cooking Instructions

Preheat oven to 375°F / 190°C / Gas 5.
Mix the dry ingredients together in a bowl.
In a separate bowl, whisk the eggs, oil, and applesauce. Then, add the dry ingredients and mix well. Gently fold in the apples and walnuts.
Pour the mixture into a greased pan with nonstick spray, then sprinkle with cinnamon.
Bake the cake for 40 minutes or until a toothpick comes out clean when inserted in the center of the cake.
To make the glaze, heat all the ingredients in a saucepan until it becomes a glaze, and is reduced by half.
Pour the glaze on top of the cake and serve. Add frozen berries, choice protein powder, and unsweetened almond milk to a blender.
Nutrition (1 serving)

Calories 332
Protein 11g
Carbs 25g
Fat 19g
Fiber 11g
Sugar 20g
Inspired to make festive Fitplan recipes? Share them on Instagram and tag @fitplan_app with the hashtag #ieatwithfitplan