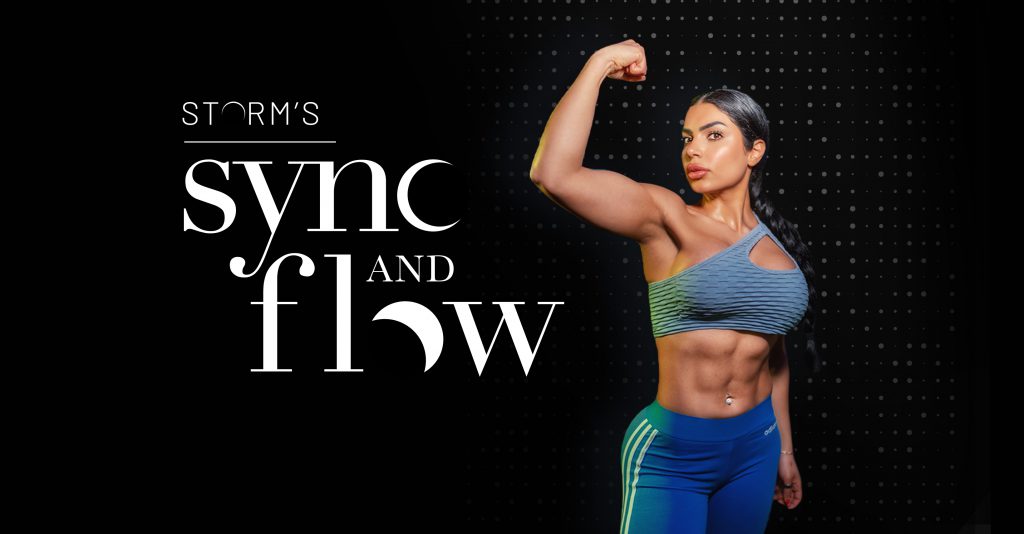 Everything you need to know about cycle syncing and how to effectively train based on your menstrual cycle.
Ladies, listen up. Have you had days where your menstrual cycle impacts your workouts? Do you wonder how you should exercise during your period so that you can get the most out of your training?
New Fitplan trainer Sahar "Storm" Durant is excited to teach you everything there is to know about cycle syncing and how to effectively train based on your menstrual cycle in her first-ever Fitplan, Sync & Flow.

Although every woman is different, Storm designed this Fitplan to explain why and how to train within the natural rhythm of your menstrual cycle. Over the course of eight weeks, you will learn how to cycle sync and gauge workout intensity throughout the four phases of the menstrual cycle and, most importantly, how to become harmonized with your body.

Each week of workouts varies in intensity and training styles, so you are working with your cycle phases and hormone flow. This will help you avoid burnout and keep you mindful of your body's needs, allowing you to feel balanced while meeting your most important fitness goals.

With Storm's Sync & Flow Fitplan, you'll experience full-body composition changes like weight loss, fat reduction, and muscle gain, while reducing menstrual symptoms like bloating and inflammation, hormonal imbalances, low energy levels, and poor sleep.

This plan is especially for you if you:

Have PCOS
Have hormonal imbalances
Are overweight
Are overly fatigued
Want your libido back
Want to conceive
It's important that you start Storm's Sync & Flow Fitplan on the appropriate week, depending on where you are in your cycle. This video series guides you on exactly how to find your starting week.

Are you ready to embrace your period? Let's get to work!

PS – if you have any questions or want additional support from Storm we encourage you to follow her on Instagram and join her Sync & Flow Facebook Group where she guides you on how to time your program, offers tips and insights, and so much more! Enter the password SYNC2023 when prompted.