It's a typical Monday when your work lunch buddy asks, "where do you want to go for lunch today?" You both spent your Sundays on the beach and didn't make it to the grocery store to meal prep. You do the whole back and forth, then both realize you've already eaten at all the local food joints within a five mile radius of your office.
On the same day you notice your pants are fitting a little tighter and your credit card statement is looking more like a phone number than a balance.
Like the rest of you, I love burgers, burritos, tacos and of course the occasional beer on the clock, but if I always ate that way I'd probably end up drunk, out of shape and broke and that is no way to go through life.

If you're on social media you've more than likely encountered nutrition influencers like Mealplan's Amanda Meixner showing off their expertly lit bento boxes of colorful veggies, proteins and carbs and think, "what in the world is going on here?!" Well, welcome to the wonderful world of meal prepping. There are more than a few reasons the healthiest and fittest among us spend their time meal prepping: it works!
Why does meal prepping work? I'm pretty sure you can guess, but here are a few more benefits to taking a couple hours out of your Sunday to meal prep for the week.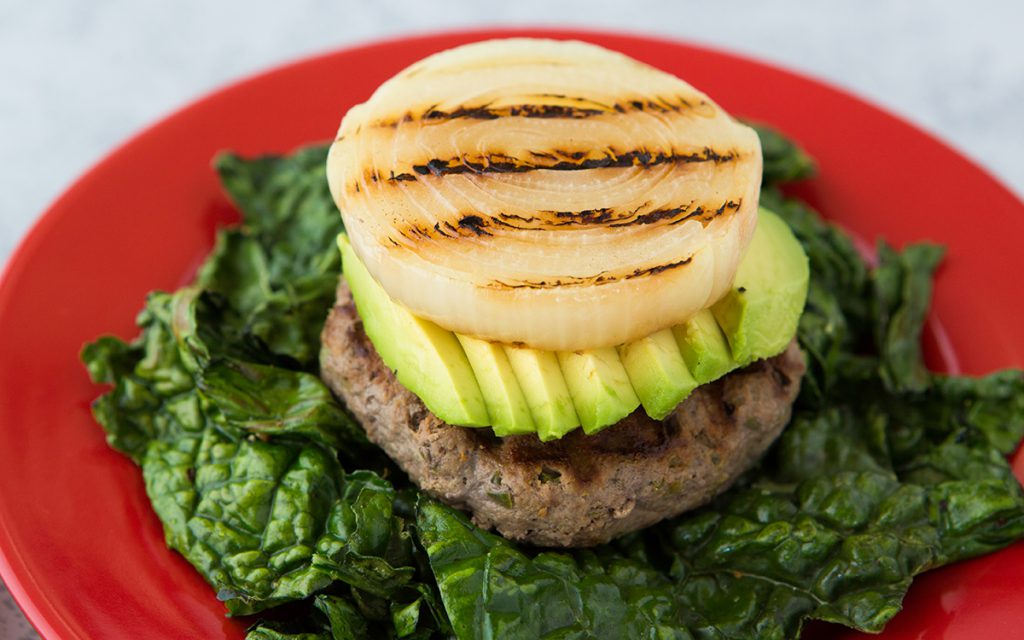 Meal Prep to Know What's in Your Food

I'm not bashing restaurants by any means, I love me an indulgent plate of $25 hand-kneaded pasta in a converted warehouse, but if you're looking for the most nutritious and well-balanced meals those are only going to come from one place: your kitchen.
When you do the cooking you know what you want in it, no questions asked. Even if you're not looking to lean down or bulk up, it's good know all the ingredients you're putting into your body and how each dish is prepared.
Plus, as a former waiter, there is nothing more annoying than that one diner who basically rewrites the menu to meet their dietary needs. The moral of this story? Make your own food and never worry about the hidden calories and additives in restaurant food again.

Meal Prep to Save Money

I probably don't need to explain this one too deeply, but saving money should be on everyone's priority list. I knew I had a problem when I came up with this equation:
In Los Angeles, the average lunch is about $20 dollars a day, times that by five, that's $100 week. Times that by four and wow, that's about $400 dollars a month on lunch alone.
Meanwhile, a weekly trip to the grocery store will cost $60 to $100 all in, and you'll have food for breakfast, lunch and dinner, and probably a few staples left over for the following week.
Think of all that extra money you'll save not eating out as often, and the other fun things you can spend it on: Coachella tickets, an obstacle course race, new shoes, a plane ticket, you get the idea .

Meal Prep to Engage Your Brain
Cooking is actually great for your brain because it forces you to use your, wait for it —noodle! Instead of sitting and waiting for your food to arrive on a plate in front of you, concentrating on following a recipe, measuring ingredients and timing each dish is a great way to exercise your mind.
According to Jeffrey Cummings, MD, ScD, Director of Cleveland Clinic Lou Ruvo Center for Brain Health, the tasks involved in cooking are called executive functions, which are located in the brain's frontal lobe.
"Executive functions test our ability to organize, prioritize, sustain focus, solve problems, retrieve memories and multitask," he told HealthyBrains.org.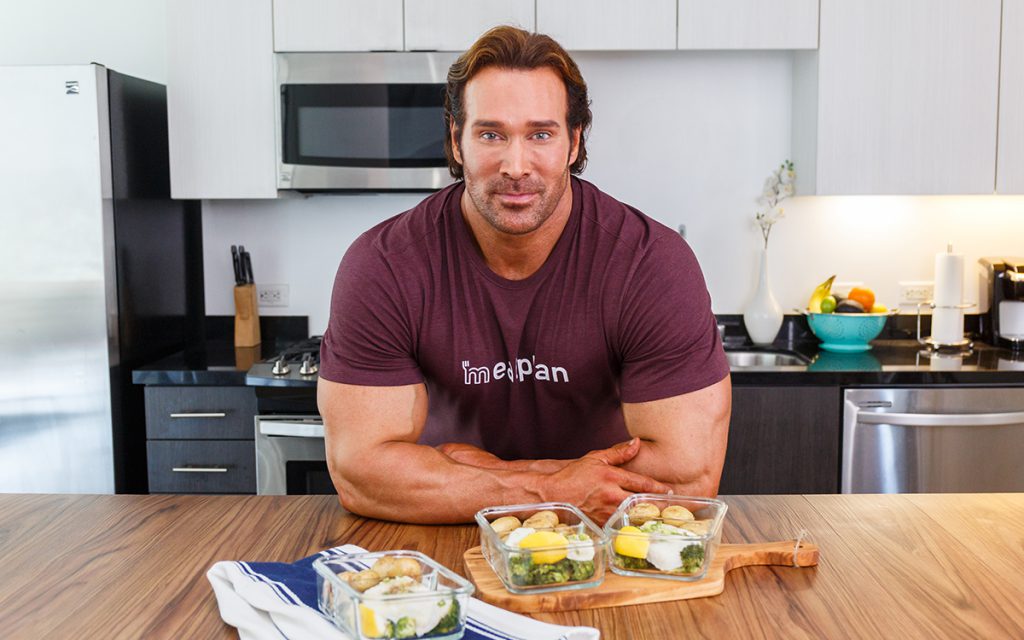 Meal Prep to Become a Better Cook
It's simple. The more you cook, the better you'll get. Those beautifully curated dishes you drool over in Bon Appetit? The people creating those recipes cook every single day, multiple times a day. The only way to slay in the kitchen is to spend a lot of time in there, and who doesn't want to impress their friends with an authentic Tuscan cioppino?
If you're a cooking novice or don't consider yourself a fan of cooking, think about this: one of the main things that separates humans from other animals is that we cook our food. Woah, mind blown, right? We've literally evolved to do this.
Starting with a simple meal prep Sunday can set you in the right direction, and in no time (or a lot of time, everyone's different), you'll be hosting fancy dinner parties for your friends.
Not sure where to begin? Here's my best advice for getting into the meal prep game.
Use an App Like Mealplan
If you're feeling all gung-ho about meal prepping after reading this (and I hope you are), don't go out and buy a bunch of meal replacement shakes or 'fit teas' or anything that promises the impossible. Do not go to the market and buy every vegetable you see and a ton of frozen chicken breast. Those items will just go to waste and you'll end up ordering from that place on the corner again.
Use an app like Mealplan for iOS, which calculates your calories, and macros and takes your personal nutrition goals into account, i.e. lose weight, build muscle, maintain. Then, it gives you your recipes and your weekly grocery list. I mean, really, there's nothing easier.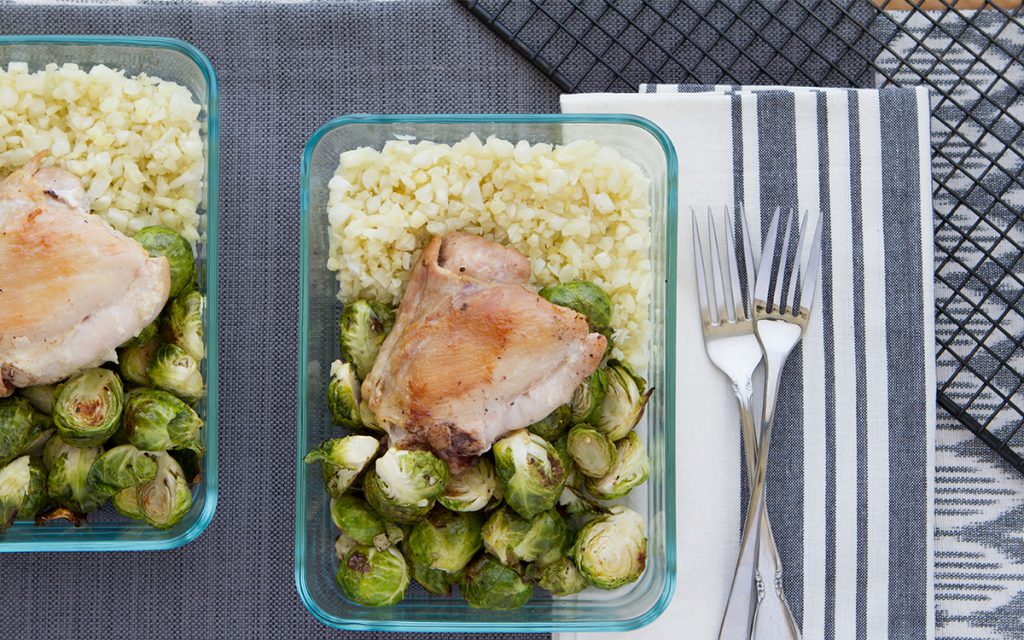 Mix it Up

By now you have an idea on how to do this whole meal prep thing. You've realized it's not all salads and shakes, and are looking to change it up. Well I say, go free and wander the grocery store! Tired of lettuce? Try spinach or arugula. Bored of chicken breast? Try bison or wild boar, which are both excellent sources of protein.
Have you ever hit up the spice aisle? It's basically a playground for the taste buds. Mealplan recipes are chockfull of fun and exciting spices that you can incorporate into your meal prep regimen.
You can also try different methods of cooking, like broiling, grilling, and braising. Not confident at the grill or the oven? Mealplan's got you covered there too.

Enjoy Your Cheat Meals

I hate the word "cheat meals" because, you're not cheating. You're just being a human. While meal prepping is inarguably a healthier way to go physically, financially and mentally, we all need to go out and indulge from time to time.
My go-to cheat meal is a hamburger. The grease, the buns, and even the melted cheese on the wrapper are life. But if I'm feeling responsible or have an impending pool day on my calendar, I'll order a burger sans buns, cheese and mayo. While this does change up the flavor composure and crushes my dreams a little, it makes the meal healthier, which is the reason we started this whole conversation, you and me.

In the end, it's not meal prepping vs. eating out, but rather, what works for your lifestyle and fitness goals. Remember to have fun and that tucking into a meal at a restaurant every so often is not the enemy, it's balance. Eating should always be fun and exciting. I, for one, prefer to meal prep for four days vs. five in the week since I like to treat myself once a week with a lunch and good company. Figure out what works for you and run with it.