Fitplan was designed to provide you with direction, motivation and accountability on your fitness journey.

These things are crucial to success and are readily available from your Fitplan trainers and our community. Put simply; we don't want you to do it alone.

With this past year bringing many challenges and uncertainty, most people had to adjust to a "new normal". For those of us with fitness goals, this meant finding alternatives to the gym.

This is where our true purpose of democratizing fitness was able to flourish with home workouts.
David's Amazing Transformation
Members of our community, like David, did not give up in the face of adversity, but rather found ways to accomplish goals with limited resources.

David uses Fitplan the way it was intended, as a tool to guide and add structure to your fitness journey and as a channel to connect with like-minded individuals in our community.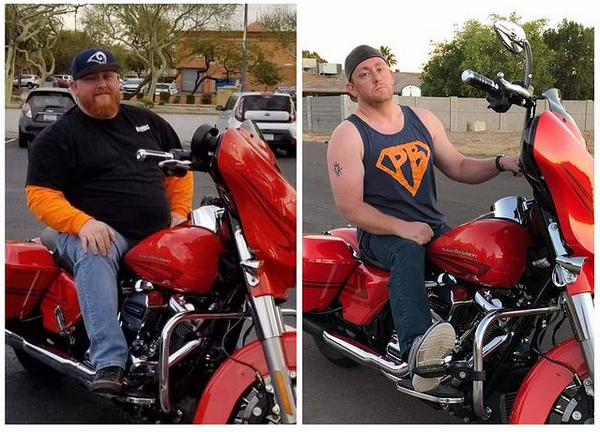 In just 18 months, David's impressive accomplishments include dropping 112 pounds and 4 shirt sizes. His waist size is down to 34 (from 48) and his ring size to 11 (from 15).
Using Fitplan at the gym and at home during lockdown has been instrumental to my transformation with my health
David singles out superstar bodybuilder Mike O'Hearn for helping him during his fitness journey. O'Hearn's numerous Fitplans gave David "a plan of attack" every day, allowing him to stay focused on doing the work and achieving his goals.
What Can You Accomplish with Fitplan?
Our goal at Fitplan is to make expert level workout programs available to anyone, anywhere.