Strawberry Chocolate Dessert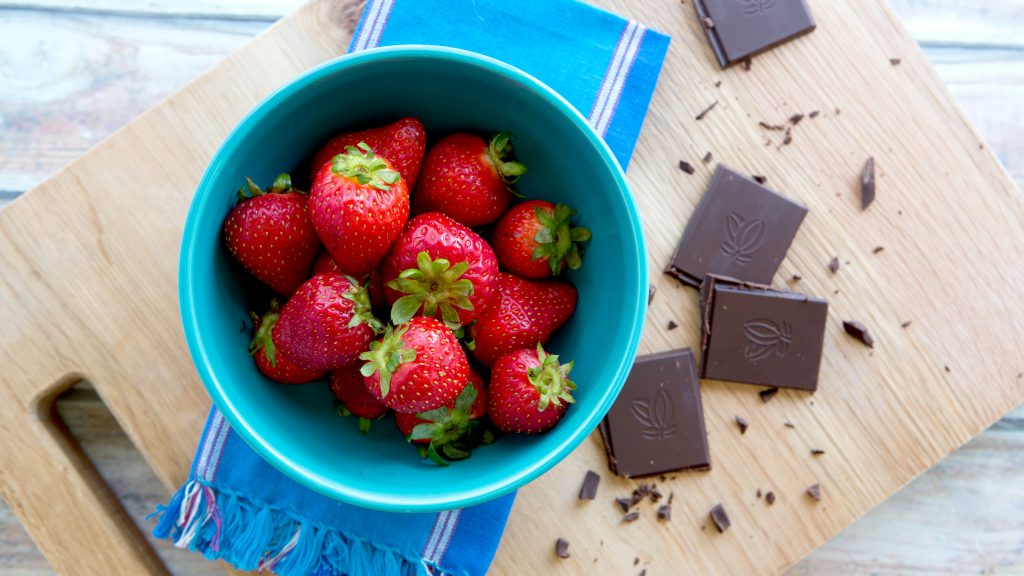 Ingredients
1 cup strawberries
1 dark chocolate bar (1.4 oz / 40 grams)
Cooking Instructions

Enjoy strawberries and dark chocolate together as healthy snack for your sweet tooth.
Nutrition (1 serving)

Calories 268
Protein 1g
Carbs 35g
Fat 13g
Fiber 4g
Sugar 9g
Healthy Cheesecake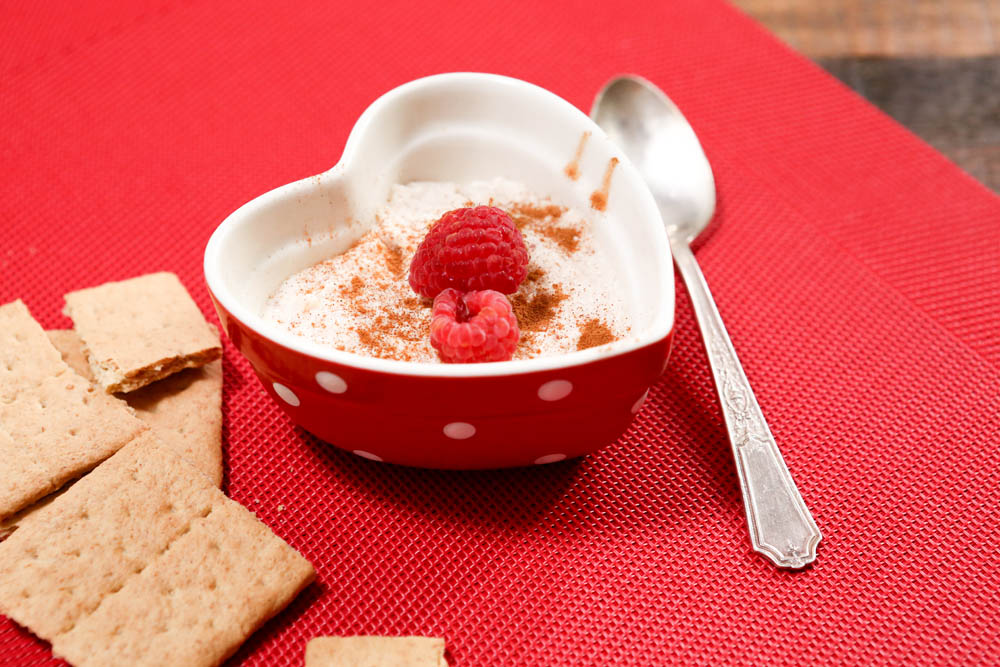 Ingredients
200g cottage cheese or ricotta
6 graham crackers
½ tsp stevia powder
2 tsp vanilla extract
2 tbsp unsweetened jam
¼ cup raspberries
3 tbsp water
1 tsp ground cinnamon
Cooking Instructions

1. Put your graham crackers in a zip lock bag and crush them with a rolling pin or the palm of your hand. Set aside.
2. In a bowl mix the cottage cheese, jam, stevia & vanilla. Blend or mix together.
3. Line your individual baking cups with your crushed graham crackers, add filling on top. Refrigerate for 30 minutes until set.
4. Once set, sprinkle cinnamon to taste, and top with raspberries. Enjoy!
Nutrition (1 serving)

Calories 173
Protein 8g
Carbs 21g
Fat 5g
Fiber 1g
Sugar 6g
Inspired to make these delicious Valentine's day sweet recipes? Share them on Instagram and tag @fitplan_app with the hashtag #ieatwithfitplan