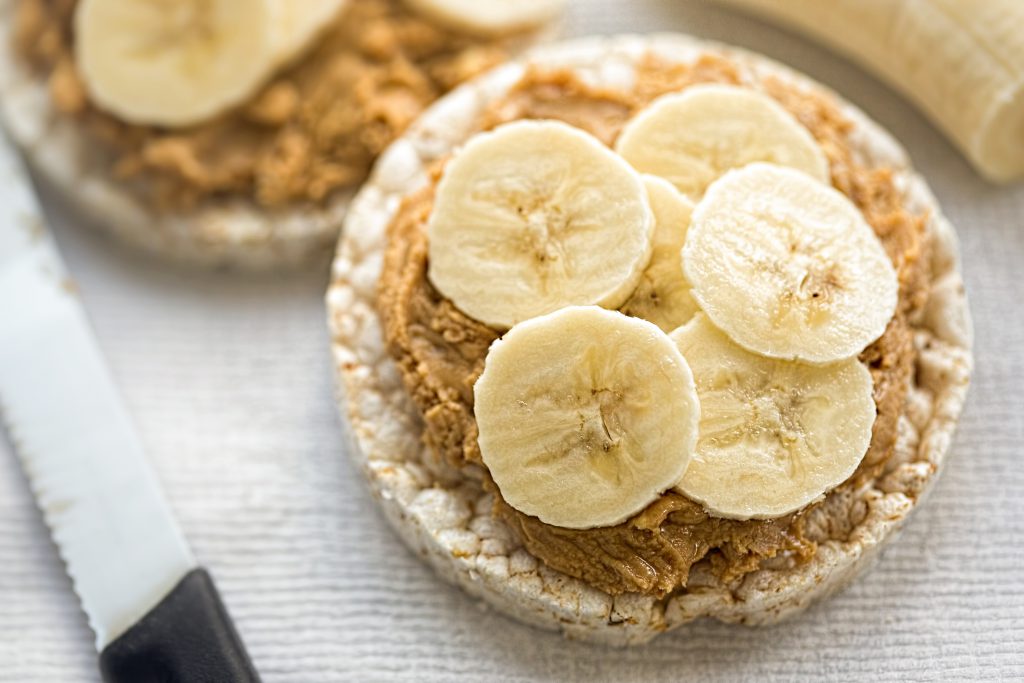 Skip those store-bought salty and sugary snacks and go homemade. This healthy nut butter snack is a simple but delicious combination of bananas, cinnamon, and almond butter.

Nut Butter Snack
Ingredients
2 rice cakes (brown or multigram)
1½ tbsp almond butter Greek Yogurt, Plain
1 banana
¼ tsp ground cinnamon
Cooking Instructions

Spread the almond butter onto the rice cake. Top with sliced bananas and sprinkle with cinnamon. Enjoy!
Nutrition (1 serving)

Calories 322
Protein 8g
Carbs 46g
Fat 14g
Fiber 6g
Sugar 16g
Inspired to make our Nut Butter Snack? Share it on Instagram and tag @fitplan_app with the hashtag #ieatwithfitplan