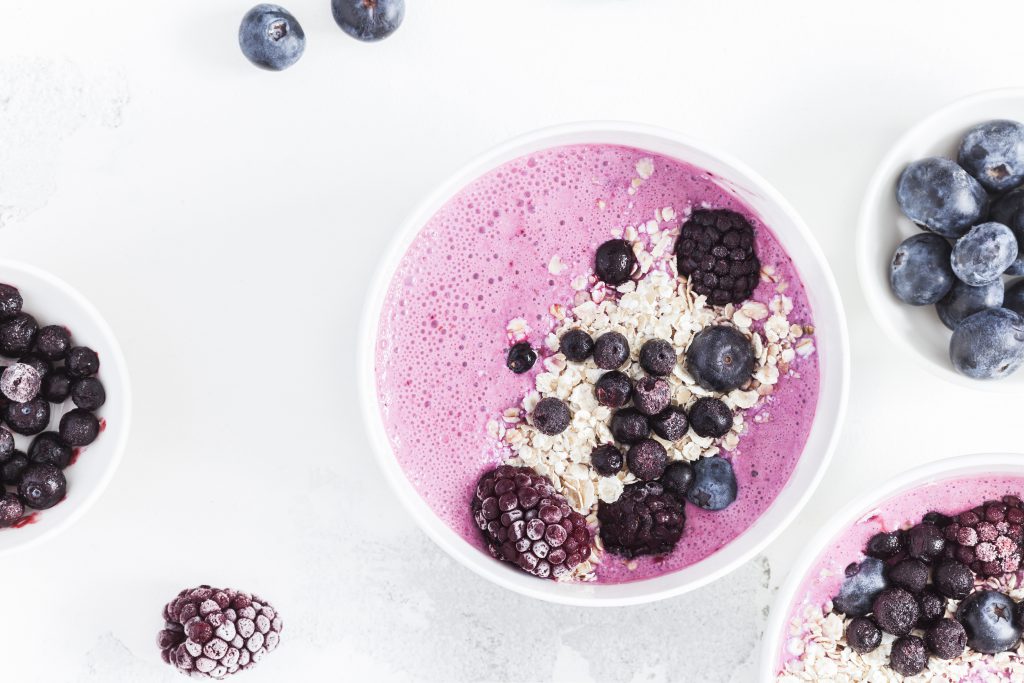 While many store-bought acai smoothie bowls contain added sugar, this homemade option makes the perfect treat with no refined sugar. Acai is packed with antioxidants, helping to boost the immune system.

Low-Sugar Acai Smoothie Bowl
Ingredients
1 cup almond milk (unsweetened)
4 oz frozen acai
1 banana ( half used in the bowl, half used as the bowl topping)
2 tsp almond butter
1 scoop protein powder, vegan (vanilla)
3 ice cubes
1 tsp chia seeds
1 tbsp coconut, shredded

Cooking Instructions

1. Add almond milk, frozen acai, half of the banana, plant-based protein powder, and ice to a blender and blend until smooth.
2. Transfer mixture to a bowl. Add remaining sliced banana as a topping. Drizzle with almond butter, add chia seeds, and shredded coconut. Enjoy!
Nutrition (1 serving)

Calories 424
Protein 32g
Carbs 34g
Fat 19g
Fiber 10g
Sugar 15g
Inspired to make Dasha's Low–Sugar Acai Smoothie Bowl? Share it on Instagram and tag @fitplan_app with the hashtag #ieatwithfitplan