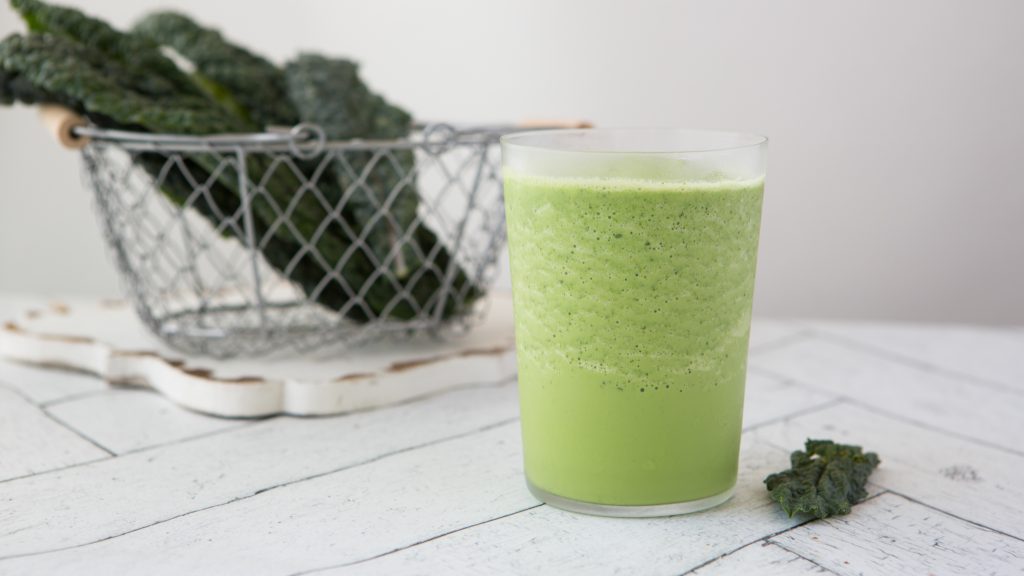 This smoothie is one of Mike O'Hearn's favorites! Packed with protein and Vitamin C, it is the perfect morning meal or post-workout shake.

Green Machine Smoothie
Ingredients
1 cup kale
1 scoop mike O'Hearn's protein powder
¼ tsp ground cinnamon (season to taste)
1g vitamin c
1 cup of water
½ cup ice cubes
Cooking Instructions

1. Blend all ingredients in a blender.
2. Enjoy!

Nutrition (1 serving)

Calories 129
Protein 28g
Carbs 4g
Fat 1g
Fiber 2g
Sugar 0g
Inspired to make Green Machine Smoothie? Share it on Instagram and tag @fitplan_app with the hashtag #ieatwithfitplan