These flavorful BBQ Bison Feta Meatballs by Mealplan Nutrition Expert Jen Heward are easy to meal prep and make the perfect protein-packed snack to have after your workout. Free-range bison is not only leaner and lower in saturated fat than beef, but is also rich in flavor and protein.

At 34 grams of protein and 6 carbs per serving, these meatballs are a great addition to your weekly lunches or dinners, and versatile enough to pair with your favorite veggies and complex carbs. Try adding them to a bento box with roasted veggies and sweet potatoes, or to a dish with zucchini noodles or whole-grain noodles, depending on your macro preferences.

These BBQ Feta Meatballs are also great for a crowd. Serve them at a gathering with dipping sauces like tzatziki, honey mustard or bbq sauce.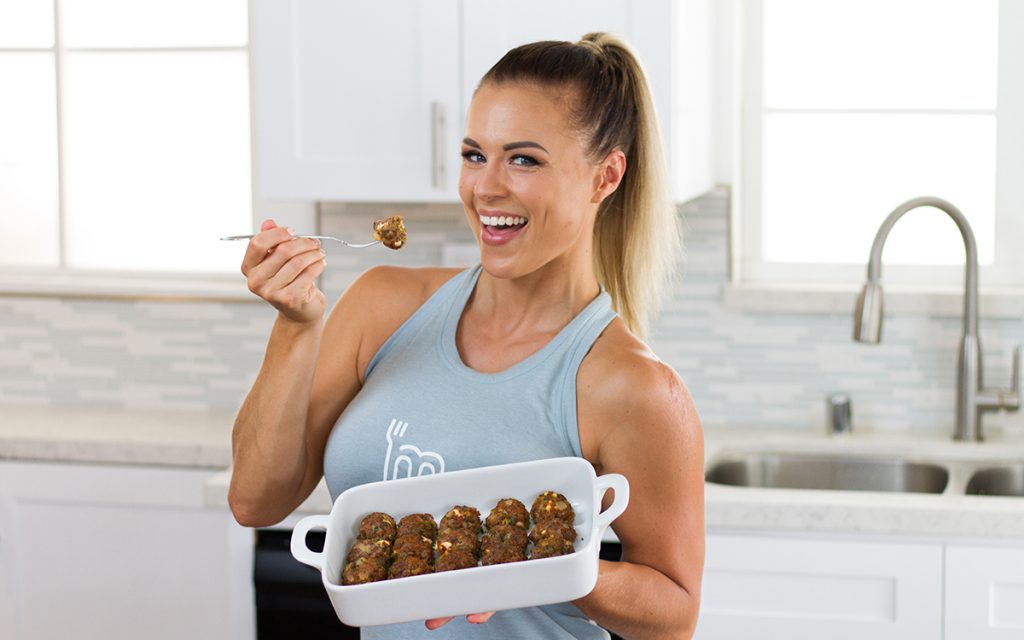 BBQ Bison Feta Meatballs

Ingredients
16 oz lean ground bison meat
1 egg
2 oz feta cheese
1/2 cup onion
1 tsp black pepper
1/4 tsp sea salt
1/4 cup cilantro
1 tbsp garlic powder
1 tbsp mustard
1 tsp apple cider vin
1/4 green onion
1 tbsp honey
3 tbsp tomato paste
1 tsp paprika
Directions

1. Preheat the oven to 400°F / 200°C / Gas 6. and line a baking sheet with parchment paper.
2. In a medium bowl, combine and stir the bison meat, white onion, egg, black pepper, garlic powder, mustard, apple cider vinegar, sea salt, cilantro, green onion, tomato paste, paprika, feta cheese, and honey.
3. Once combined, roll the bison mixture into 2-inch round balls.
4. Place meatballs evenly onto the baking sheet.
5. Bake for approximately 20 to 25 minutes or until thoroughly cooked. For easy meal prep, let the meatballs cool for about 10 minutes. Seal and store the meatballs in a meal prep container in the fridge. Enjoy!
Nutrition Info

4 servings
286 calories per serving
34 grams protein
6 grams carbs
37.5 grams fat
1 gras fiber
4 grams sugar
Inspired to make these BBQ Bison Feta Meatballs? Share them on Instagram for a chance to be featured. Tag @mealplan_app and #MyMPRecipe.