Who says breakfast can't taste like a decadent dessert?

Our rich, chocolatey protein smoothie with sweet raspberries is full of antioxidants and vitamins. You can't go wrong with this perfect morning treat!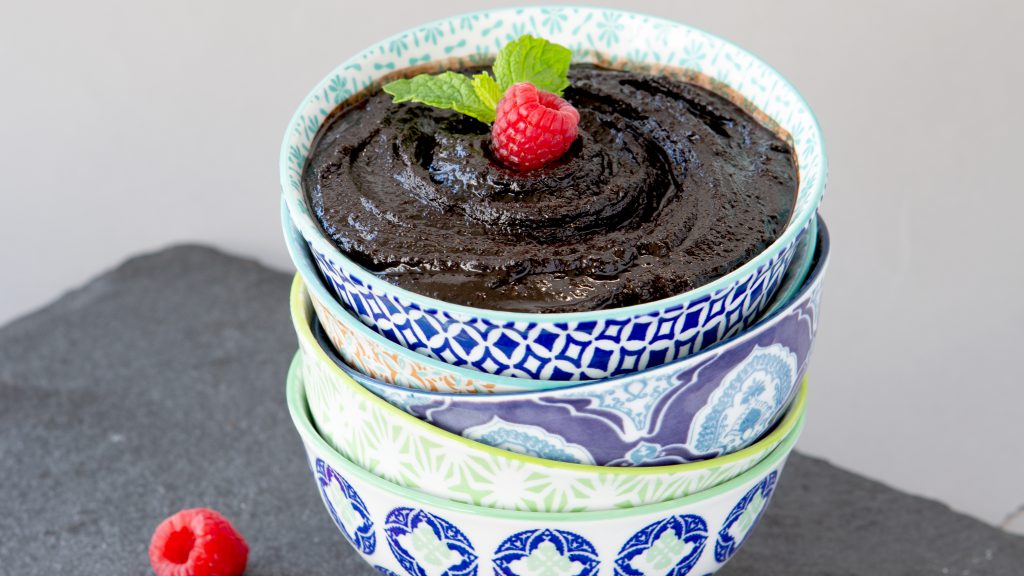 Raspberry Chocolate Smoothie Bowl
Ingredients
¾ cup almond milk (unsweetened)
1 scoop protein powder (chocolate)
½ cup raspberries
2 tbsp slivered or sliced almonds
½ tsp sunflower seeds
1 tbsp coconut flakes (unsweetened)
1 tbsp dark chocolate chips
1 cup ice cubes
Cooking Instructions
Place the almond milk, protein powder, and ice in a blender. Cover and blend until smooth.
Pour the smoothie into a medium bowl and top with raspberries, almonds, sunflower seeds, coconut, and chocolate chips.
Serve immediately, and enjoy!
Nutrition (1 serving)

Calories 334
Protein 29g
Carbs 26g
Fat 14.5g
Fiber 10g
Sugar 11g
Inspired to make our Raspberry Chocolate Smoothie Bowl? Share it on Instagram and tag @fitplan_app with the hashtag #ieatwithfitplan