Trainer Michelle Lewin is adding to her Fitplan collection with Tone & Tighten: a fitness routine designed to do exactly that —tone and tighten your entire body! In this two-phase program, you'll hit the gym with Michelle four gym four times per week. Easy enough to fit into any schedule, but intense enough to see great results! Michelle put together her favorite combination exercises, working multiple muscle groups at the same time, to give you the most efficient workout in 30 minutes, in just four days per week.
Whether you're a gym pro, of just finding your way around, Tone & Tighten is the perfect program for getting the most out of your time at the gym.
"This plan will get you in great shape and teach you new exercises, too! You're going to get the body you deserve, and I'm going to help you get there," Michelle says.
Want to try Tone & Tighten? Subscribe free for 7 days.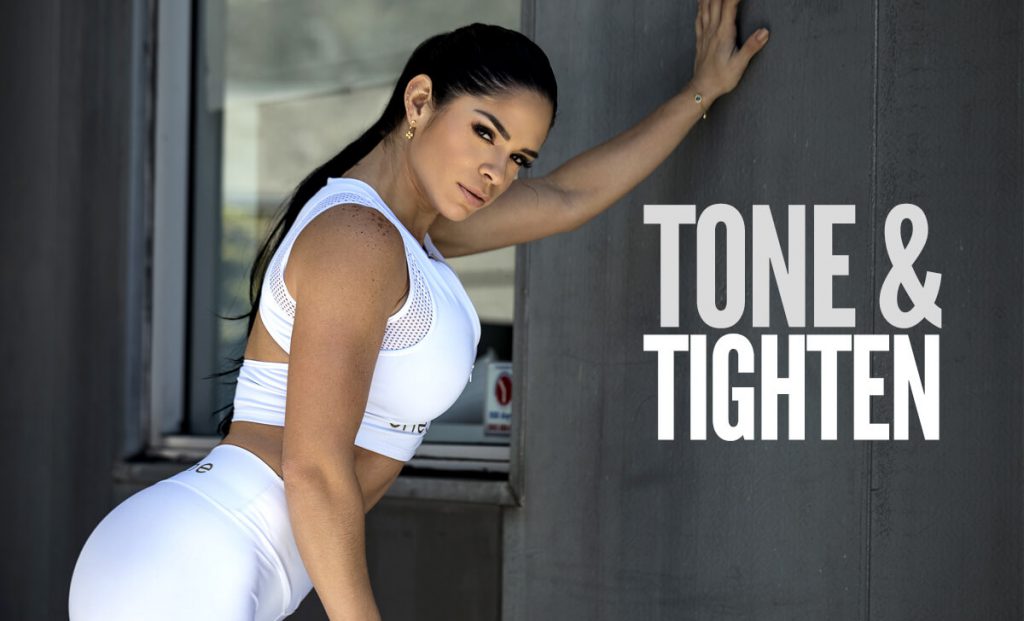 Tone & Tighten Week 1 Breakdown
Four days a week, 30 minutes per day is perfect for anyone with a busy schedule. You can work out on your lunch break, in between classes, or whenever you is convenient for you. Get ready for intense and efficient exercises that will get your heart pumping and muscles burning before you know it.

Day 1: Top to Bottom Combo
On Day 1 Michelle shows you what this Fitplan is all about. You'll jump in to a series of combination exercises that work your upper and lower body at the same time.

Day 2: Upper Sculpt
Get ready to work your back and arms. Be sure to pay attention to your form and really feel the muscle groups that you're targeting. Tomorrow is your first rest day, so you'll want to give this workout all you've got.
Day 3: Rest
Take this day to rest and recharge, but remember to make healthy choices. Rest day doesn't necessarily mean cheat day.

Day 4: Dynamic Tone
Day 4 has you back in the gym with more awesome combination exercises that target your upper and lower body at the same time.

Day 5: Total Body Core
Finish your workout week strong with with a focus on your legs, arms and abs.
Days 6 & 7: Rest
Use these rest days to plan out your gym schedule for the following week. Creating a plan makes it easier to stick to your fitness goals.
Ready to try Tone & Tighten? Start your FREE trial now.