Chicken soup isn't just good for the soul. This quick and easy Instant Pot (or any electric pressure cooker) version of an old classic is packed with protein and veggies to support your immune system, reduce inflammation and give you a vitamin and mineral boost, especially in the fall and winter months.

This recipe calls for a whole chicken to reap the many health benefits of bone broth. Bone broth is highly nutritious and believed to support virtually every system and function in your body.

Mealplan Nutrition Expert Amanda Meixner knows that simplifying your nutrition plan will lead to success. That's why this Instant Pot Chicken Soup is filled with simple, clean ingredients to create five hot and highly nutritious meals for the week. Invest in a set of mason jars, and you'll have healthy, hearty chicken soup to fill up your week.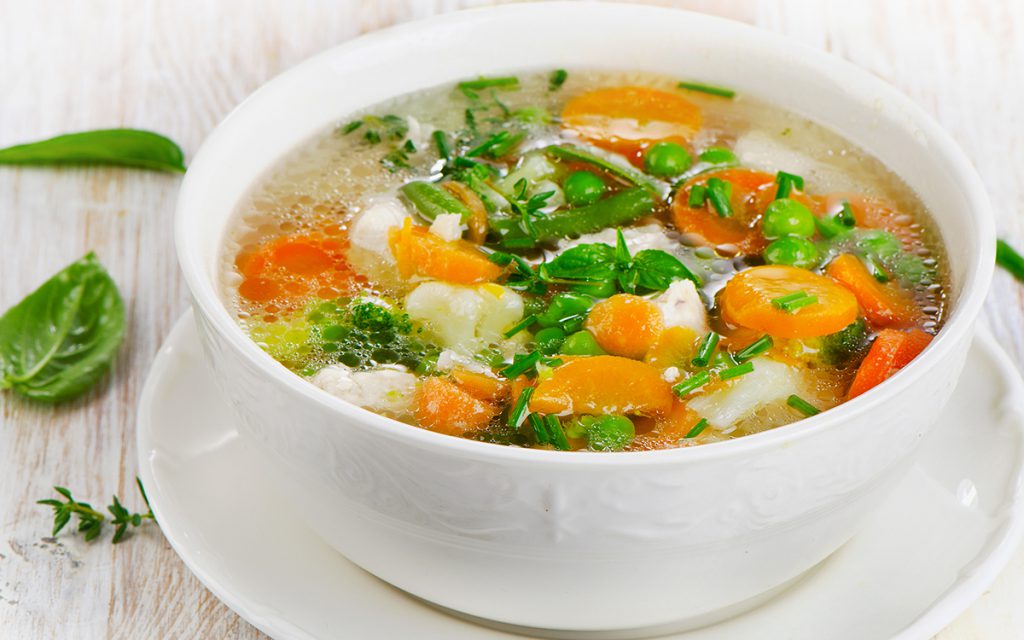 Instant Pot Chicken Soup
Ingredients
1 whole chicken, pasture-raised
1 1/3 tbsp sea salt
1/2 onion chipped
4 celery stalks
2 cups carrots, chopped
1 ½ cups mushrooms, sliced
3 garlic cloves, finely chopped
1 tbsp fresh sage
1 1/2 tbsp fresh thyme
1 tbsp fresh rosemary
4 cups vegetable broth, low sodium
4 cups water
3 tbsp cilantro (optional)
Directions
Watch Amanda Meixner's mini tutorial above.
1. Put chicken in an Instant Pot or other electric pressure cooker.
2. Add onion, celery, carrots. mushrooms, thyme, sea salt, low-sodium veggie broth and water.
3. Seal the pressure cooker; select the soup function and set timer to 25 minutes on high pressure.
4. When cooking is complete, wait 15 minutes then release the pressure.
5. Remove the chicken from the pot. Separate the meat from the bones. Add the meat back to the soup.
6. Divide soup evenly into five glass containers or Mason jars; store in the fridge for a week's worth of lunch or dinner.
Note: This recipe yields five servings and is intended for meal prep. For best results, use the quantities as written, do not adjust the serving size of this recipe.

Nutrition Info

Makes 5 servings
258 calories per serving
24 grams protein
2 grams fiber
12 grams carbs
12 grams fat
5 grams sugar
Inspired to make this Instant Pot Chicken Soup? Share iton Instagram for a chance to be featured. Tag @mealplan_app, #MyMPRecipe.