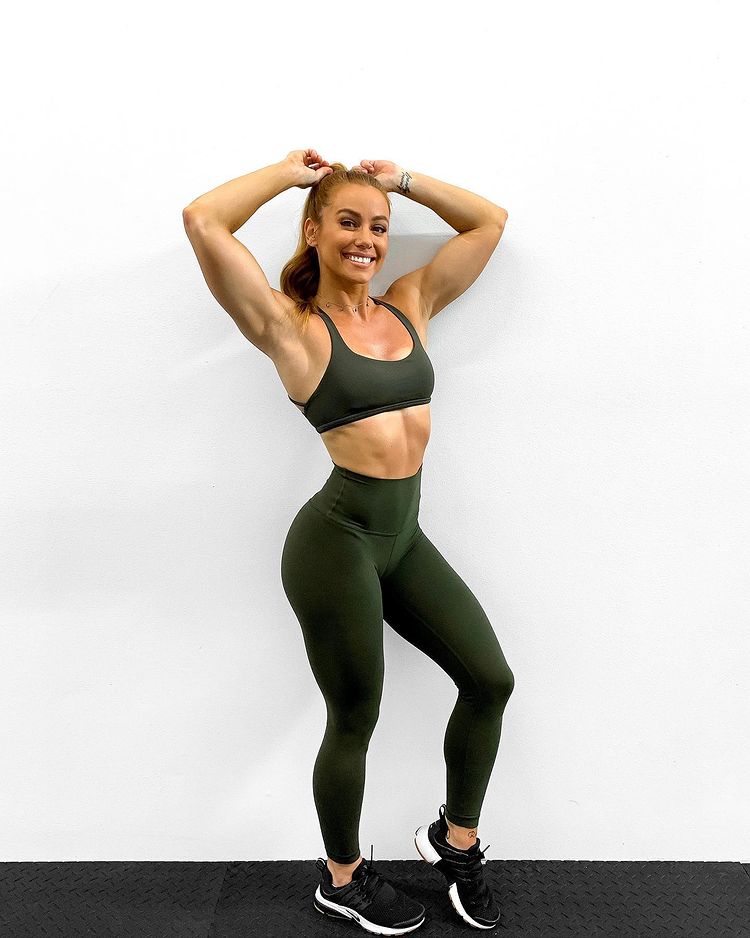 What Inspired Lauren to Become a Fitness Trainer

Lauren Findley was a Division 1 Track & Field athlete and fitness enthusiast before she discovered her passion as a trainer. We sat down with her to discuss the development of her career and how she overcame limiting beliefs to achieve her goals.
How did your background lead you into a career in fitness?

I fell into this career very organically. I immersed myself in sports at a very young age, always striving to be my best in every practice, every game, every race. My drive to succeed in athletics led me to a Division I Track & Field career, where I had some of the most challenging athletic experiences that I'll never forget. There were countless track practices where my legs would feel like complete Jell-O halfway through a workout, or when I'd have to lean on a trashcan, just in case. The intensity during these workouts sometimes made me question if I was even good enough to compete. The tougher it got, the more negative my thoughts became.

The mental aspect of practices and meets quickly became the most challenging part, and I'd catch myself worrying that I wasn't good enough. I became so terrified of failing that I would count myself out before I even got started. After some time (and probably a pity party or two), I realized that during these tough sessions at the track, my mind was ready to give up way before my body was. I had to shut that down if I wanted to be the best athlete I could be. I had to stop the "what ifs".
What if I'm not good enough to be here? What if I fail?
I eliminated "can't" from my vocabulary. I turned my inner critic into an inner cheerleader. The advanced nature of those training sessions certainly made me physically stronger, but I gained much more in terms of mental strength and what it means to root for myself. Flipping that switch has made all the difference in who I am as a person and trainer today.
We often count ourselves out too quickly. We get inside our heads and convince ourselves we can't do something simply because it's difficult. Learning these important lessons about mental toughness and confidence within training has inspired me to help others break through their mental barriers and tap into their potential. My goal as a trainer is to help YOU realize how strong you are. My workouts reflect that mindset: they may be tough, but you are tougher. You must believe it and commit.
Describe or share any limiting beliefs you have encountered in your fitness career and how you've overcome them.
I think one of the biggest limiting beliefs I've overcome is that of comparison. It is so easy to fall into the never-ending social media scroll, only to find yourself feeling worse about your own life as a result. I used to get caught up comparing myself and my life to that of a stranger's on the internet.
In what way (ways) are you a different person today because of overcoming those limiting beliefs?
I live more authentically by acknowledging the simple fact that comparison truly is the thief of joy. I've known this quote for as long as I can remember, but now I truly understand its meaning. There is joy in being myself, in embracing who I am and how far I've come on my own unique path.

What advice do you have for those who have limiting beliefs in themselves?
My advice is to stop. Stop letting those beliefs hold you back. Stop comparing. Stop waiting for the "right time". Stop letting the opinions of others dictate your journey. Push past the doubt and show up for yourself because you deserve it. Be your biggest cheerleader.


–Lauren Findley
Inspired by Lauren's Story? Train with her on @fitplan_app