Steel-cut oats are easy to meal-prep, and with a combination of complex carbs and protein, they make a balanced breakfast. This Blueberry and Walnut Proatmeal recipe is topped with juicy blueberries, walnuts, and raisins for a hearty and healthy start to your morning.

Oats are gluten-free and one of the most nutritious carbohydrates you can eat. A half cup of dry oats contains high concentrations of B vitamins, folate, zinc, iron, manganese, and magnesium. They're also rich in anti-inflammatory and heart-healthy antioxidants.

This recipe includes one scoop of whey powder to boost it with 36 grams of protein —hence, the name "proatmeal." Topped with juicy blueberries, crunchy walnuts, and blood sugar-friendly cinnamon, these oats are warm, flavorful, and comforting —perfect for a fall or winter morning. Eat a bowl for breakfast, and you'll be fueled up for your day.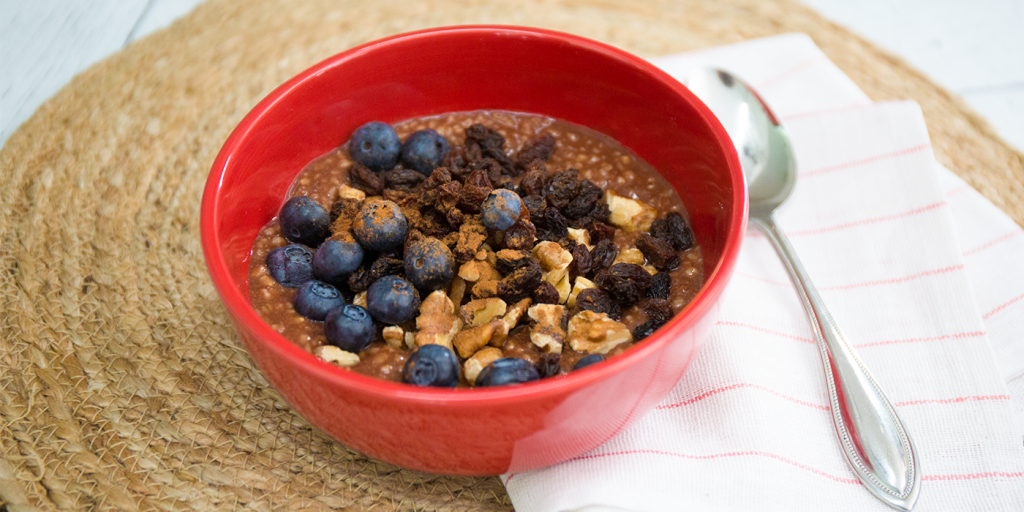 Fitplan's Blueberry Walnut Proatmeal
Ingredients
1/4 cup steel-cut oats
Note: 1/4 cup of uncooked steel-cut oats makes approximately one cup when cooked.
1 scoop lifestyle brand protein powder (whey)
2tbsp walnuts
2tbsp raisins
1/4 cup blueberries
1/4 tsp ground cinnamon
1 tsp stevia (optional)
Directions

1. In a medium saucepan, bring water to a boil. Add oats and stir.
2. Reduce heat to a low simmer. Cover and let the oats simmer for 20 to 30 minutes over low heat until oats reach desired doneness (20 minutes for chewy oats, 30 minutes for creamy oats). Stir occasionally.
3. Remove from heat and let stand covered for 2 minutes.
4. Scoop oatmeal into a bowl. Mix in the protein powder, cinnamon, stevia, walnuts, raisins, and blueberries. Enjoy!

Nutrition Info
Makes 1 serving

553 calories
36 grams protein
21 grams fiber
36 grams carbs
62 grams fat
21 grams sugar
Inspired to make Fitplan's Blueberry Walnut Proatmeal? Share it on Instagram and tag @fitplan_app for a chance to be featured.