Life is all about balance, and we firmly believe ice cream should be a part of it. Packed with creamy minty goodness, Mealplan Nutrition Expert Michelle Lewin's dairy-free, Keto Mint Chocolate Chip Ice Cream is the perfect dessert for those sweet cravings.

While traditional ice cream contains loads of cream and sugar, this recipe takes a healthier, plant-based route with potassium-rich coconut milk, heart-healthy avocado, vanilla extract and liquid stevia. Mint leaves not only infuse this recipe with fresh, energizing flavor, but also support the digestive system.

What makes this recipe keto? In general, following a keto diet means 5% or less of your daily calorie intake should come from carbs. Each serving of this Keto Mint Chocolate Chip Ice Cream contains just eight grams of carbs and three grams of sugar, along with 38 grams of fat. A total win for low-carb and keto dieters.

This recipe makes four servings and only takes four steps —a perfect, quick dessert for the fam. Pro tip: freeze the coconut milk overnight and refrigerate the avocado so you can enjoy this ice cream immediately. Otherwise, you'll need to freeze it for about an hour prior to eating.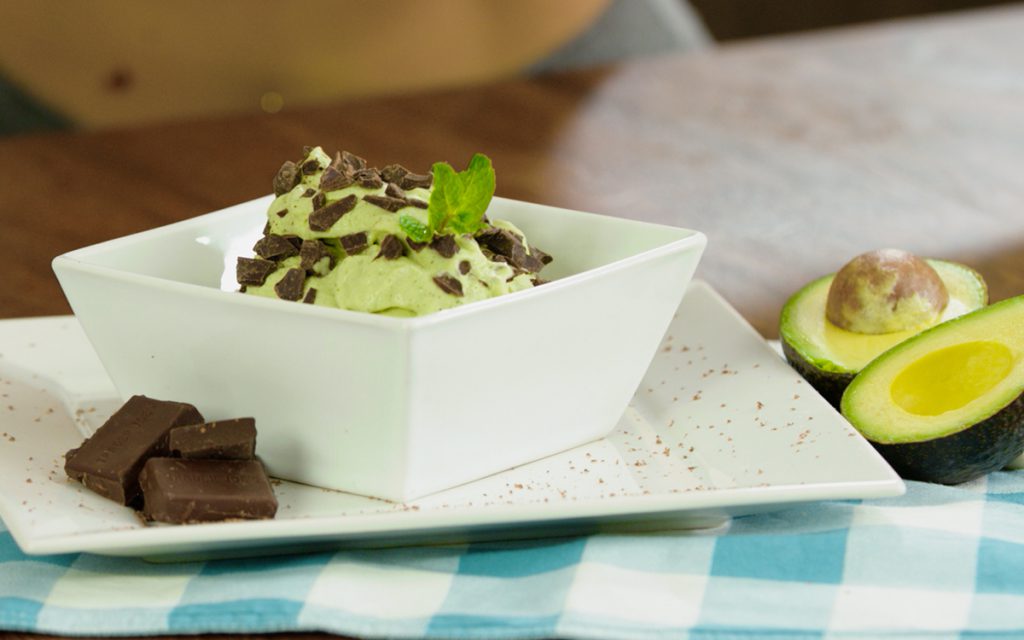 Easy Keto Mint Chocolate Chip Ice Cream

Ingredients

2 pitted avocados (for best results, refrigerate the night before if ripe)
1/4 cup fresh mint
1/4 cup liquid stevia
1 tbsp vanilla extract
2 cups unsweetened coconut milk (for best results freeze the night before)
1/4 cup dark chocolate chips

Directions
Watch Michelle's mini tutorial above.
1. Halve the avocados and add to a blender along with the fresh mint leaves.
2. Add the liquid stevia, vanilla, and pre-frozen coconut milk.
3. Blend ingredients together until smooth and creamy.

4. Transfer the ice cream to smaller bowls and top with chocolate chips. If the ice cream is too soft, place in the freezer for 30-60 minutes prior to serving. Enjoy!

Nutrition Info

Serves 4
390 calories
4 protein
1 fiber
8 carbs
38 fat
3 sugar
Inspired to make this Easy Keto Mint Chip Ice Cream? Share it on Instagram for a chance to be featured. Tag @mealplan_app, #MyMPRecipe.