WIth just eight ingredients, this four-step, low-carb Chicken Fajita Meal Prep by Mealplan Nutrition Expert Amanda Meixner is as simple as it is delicious.

This recipe calls for a winning combination of spices to make your mouth water, and it's loaded with protein, vitamin-c packed bell peppers, and onions.

A Tex-Mex favorite in the U.S., fajitas are traditionally eaten with tortillas, however, if you're following a low carb regimen, each serving of this particular recipe contains only 7.7 grams of carbohydrates.
If you're not cutting carbs, or want to up your carb intake, wrap these fajitas with corn or flour tortillas, and add a dollop of guacamole to really take them up a notch. Want to go full restaurant status? Add rice, beans and pico de gallo on the side.

However you take your fajitas, this simple and clean version will keep you satisfied with four days' worth of lunches or dinners. Created by Instagram's meal prep master herself, these chicken fajitas are easily stored in glass containers, popped in the fridge, and microwaved when ready to eat.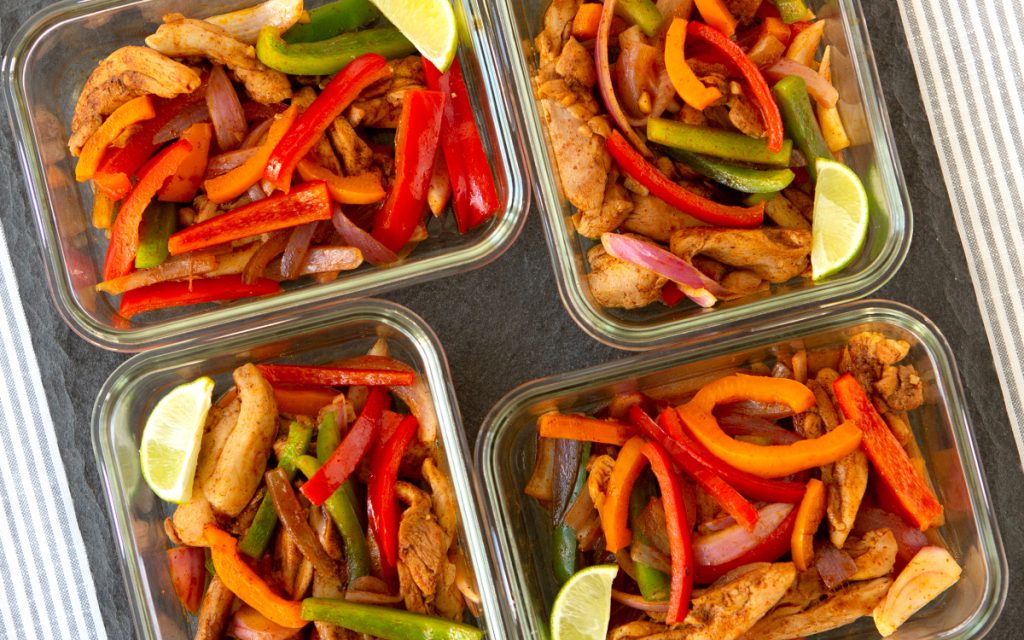 Chicken Fajita Meal Prep

Ingredients

2 tsp evoo

20 oz boneless skinless chicken thigh filets, sliced into strips

1 tsp chili powder

1 tsp ground cumin

1/4 tsp sea salt

3 bell peppers

1 red onion

1 lime

Directions

1. Heat oil in a large skillet over medium-high heat.
2. Add chicken, chili powder, cumin, and salt. Cook, stirring frequently, for 2 to 3 minutes, or until chicken is no longer pink.
3. Add bell peppers and onion to the pan; cook, stirring frequently, for 3 to 4 minutes, or until the vegetables turn tender.
4. Divide chicken fajita mixture evenly into meal prep containers. Add a lime wedge to each container. Store in the fridge until ready to eat!
Nutrition

4 servings

332 calories per serving
21.3 grams protein

7.7 grams carbs

23.7 grams fat

2.2 grams fiber

4.2 grams sugar
Inspired to make this Chicken Fajita Meal Prep? Share it on Instagram for a chance to be featured. Tag @mealplan_app, @meowmeix and #MyMPRecipe.