We all love ourselves a fluffy, carba-licious muffin. With a hot cup of coffee? Forget about it. The problem is, run-of-the-mill muffins are filled with processed sugar and carbs. Though traditional muffins may be dense and feel satisfying in the moment, they're really just full of empty calories. Sorry, store-bought muffins, you've been found out.

But that doesn't mean you can't have your muffin and eat it too. Mealplan Nutrition Expert Amanda Meixner, aka Meowmeix on Instagram, created a protein-packed, gluten-free version of the popular morning pastry. Each Vanilla Protein Muffin is approximately 129 calories. Compared to the 400-calorie muffins from everyone's favorite coffee chain (you know the one), this recipe is a no-brainer.
Perfect for a pre or post-workout snack, Amanda's Vanilla Protein Muffins contain simple, clean ingredients and can be served fresh out of the oven in about half an hour.

Add these muffins to your meal prep routine for a nutritious and delicious sweet throughout the week.

Get more of Amanda's meal prep-friendly recipes on Mealplan.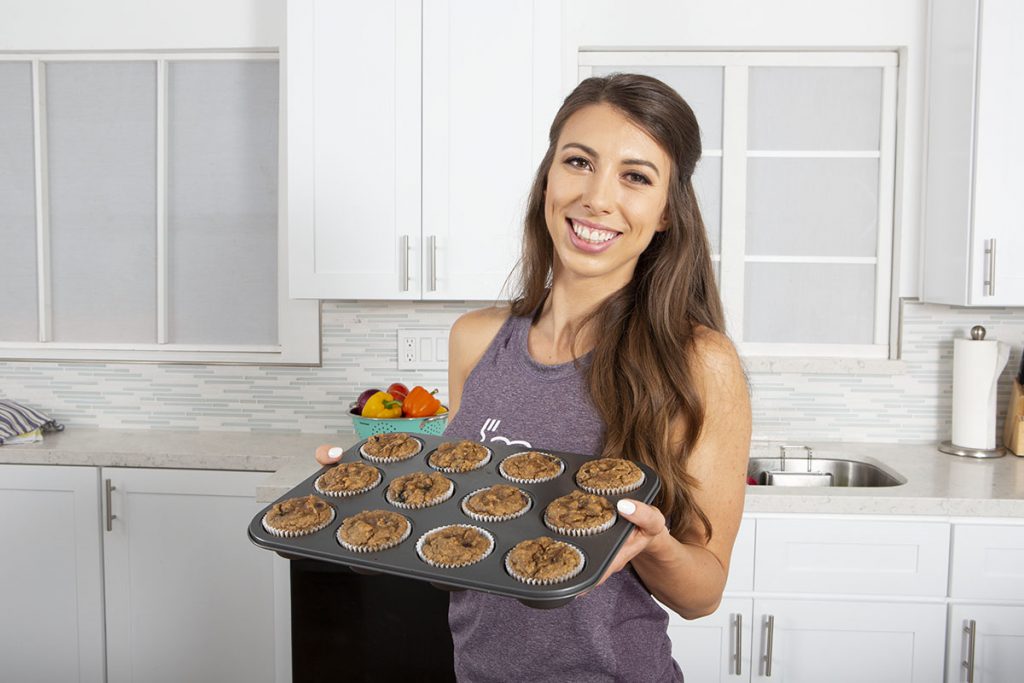 Amanda Meixner's Vanilla Protein Muffins

Bananas and maple syrup make these muffins naturally sweet. They're gluten-free and packed with protein. Store any extras in the fridge or freezer and thaw before serving.

Ingredients:
3 bananas
2 eggs
1 1/2 cup egg whites
3 scoops vanilla protein powder, vegan optional
1/2 cup almond flour
1 tbsp maple syrup
2 tsp baking powder
1/4 cup pecans

Directions:
1. Preheat oven to 350°F / 175°C. Prepare a muffin pan by coating with cooking oil spray or lining with muffin cups. Set aside.
2. Place bananas, eggs, egg whites, protein powder, almond flour, maple syrup, and baking powder into a food processor or blender. Blend until smooth.
3. Pour mixture into prepared muffin pan, filling cups 3/4 to the top.
4. Top each muffin with 1 tbsp pecans.
5. Bake for 30-35 min. Remove from oven; let cool before serving.

Nutrition and Macros Per Serving
Serving size: 1 muffin
129 calories
10g protein
11g carbs
4g fat
6.5g sugar
1.5g fiber
Inspired to bake these Vanilla Protein Muffins? Share them on Instagram for a chance to be featured. Tag @mealplan_app and #MyMPRecipe.