This sweet, earthy and vegan Almond Butter Maca Shake by Mealplan Nutrition Expert Michie Peachie is a treasure trove of nutrients and health benefits.

Maca root is a Peruvian plant known for its slew of health benefits, including boosted energy and endurance, improved memory, blood pressure reduction and heightened libido. Bursting with antioxidants, maca is believed to help fight free radicals that cause cancer and heart disease.
Hemp hearts, also known as hemp seeds, are a great plant-based source of protein and fiber, while almond butter contains healthy fats, vitamin E and magnesium —also, it's just downright delicious.

This Almond Butter Maca Shake is sweet and satisfying enough as a healthy dessert, and packed with enough protein for an on-the-go breakfast.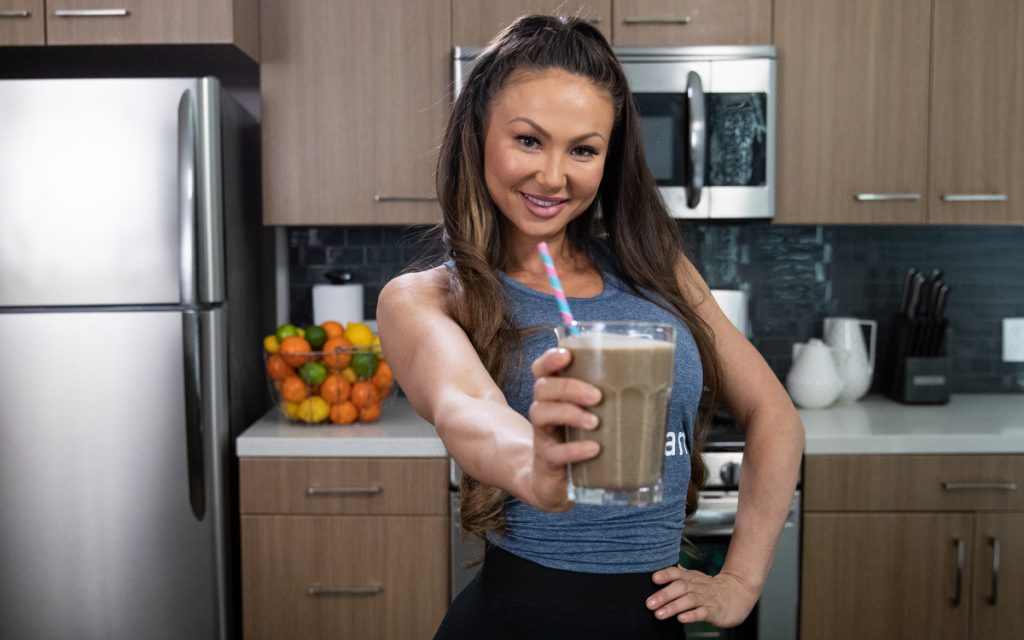 Almond Butter Maca Shake
Ingredients:

1 cup almond milk
3 ice cubes
1 banana
1 tbsp almond butter
1 tbsp maca powder
1 scoop chocolate protein powder (vegan)
1 tbsp hemp hearts
Directions

1. Place almond milk, ice cubes, banana, almond butter, maca powder, chocolate plant-based protein powder, and hemp hearts in a blender. Cover; blend for 30 seconds or until smooth.
2. Pour into a tall glass or shaker cup to-go. Enjoy!
Nutrition

1 serving
433 calories
35 grams protein
41 grams carbs
17 grams fat
9 grams fiber
18.6 grams sugar
Inspired to make this Vegan Almond Butter Maca Shake ? Share it on Instagram for a chance to be featured. Tag @mealplan_app and #MyMPRecipe.