Grilled organic chicken topped with a tangy chipotle marinade, served over brown rice makes one delicious meal prep combo. This Chipotle Chicken Bowl by Mealplan Nutrition Expert Michie Peachie is the perfect post-workout dish to have ready for busy weekdays.

Let's talk about chipotle. No, it's not that burrito chain that people either seem to love or hate with no in-between. Chipotle is a smoke-dried, ripe chili pepper used as a complex and robust spice. This recipe uses chipotle peppers in adobo sauce, which contains heart-healthy, disease-fighting paprika.

Paprika is known for its slew of health benefits, including anti-aging properties, and antioxidants. Combine that with the capsaicin found in the peppers, which have been found to boost metabolism, curb hunger, and lower blood pressure, and we've got one powerful ingredient in a goldmine of other delicious, nutritious foods.

Between broccoli, red peppers, garlic and protein-packed chicken, this Chipotle Chicken Bowl is a well-rounded meal. Just bake all the ingredients together in one pan and voila! A delicious dish for three people or three days.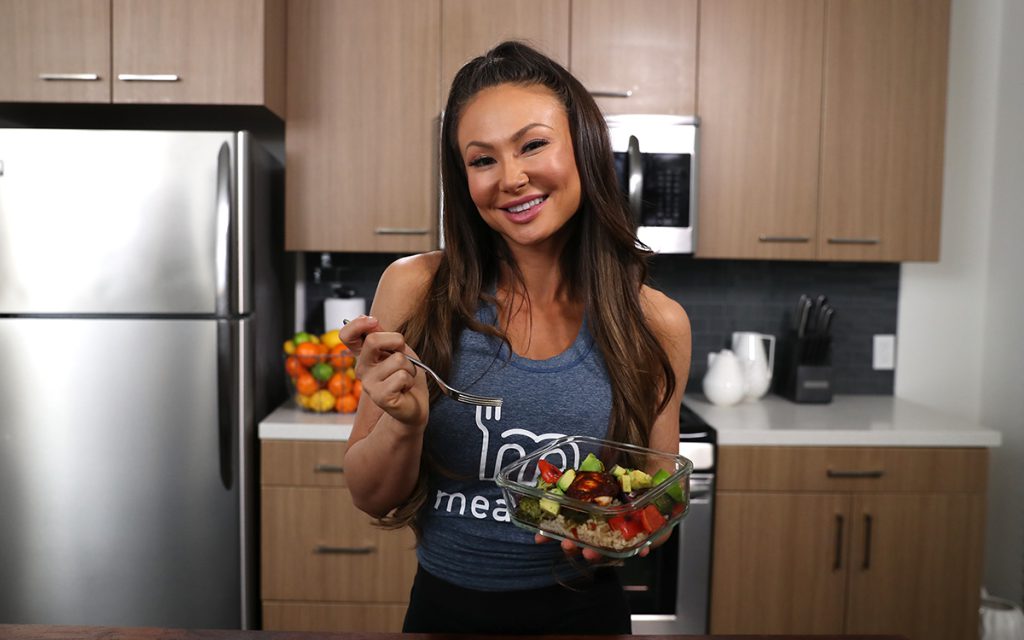 Chipotle Chicken Bowl

Ingredients:

For the chipotle sauce:
1 onion
4 garlic cloves
1 jalapeño
2 oz chipotle peppers in adobo sauce
1/2 tsp ground cumin
1/2 tsp oregano
2 1/2 tsp coconut oil
1/4 tsp sea salt

For the rest:
2 tbsp water
12 oz chicken breast
1 tsp black pepper
1 head broccoli
1 red bell pepper
1 green bell pepper
1/2 red onion
1/4 tsp black pepper
1/4 tsp himalayan pink salt
1 cup uncooked white rice
1 avocado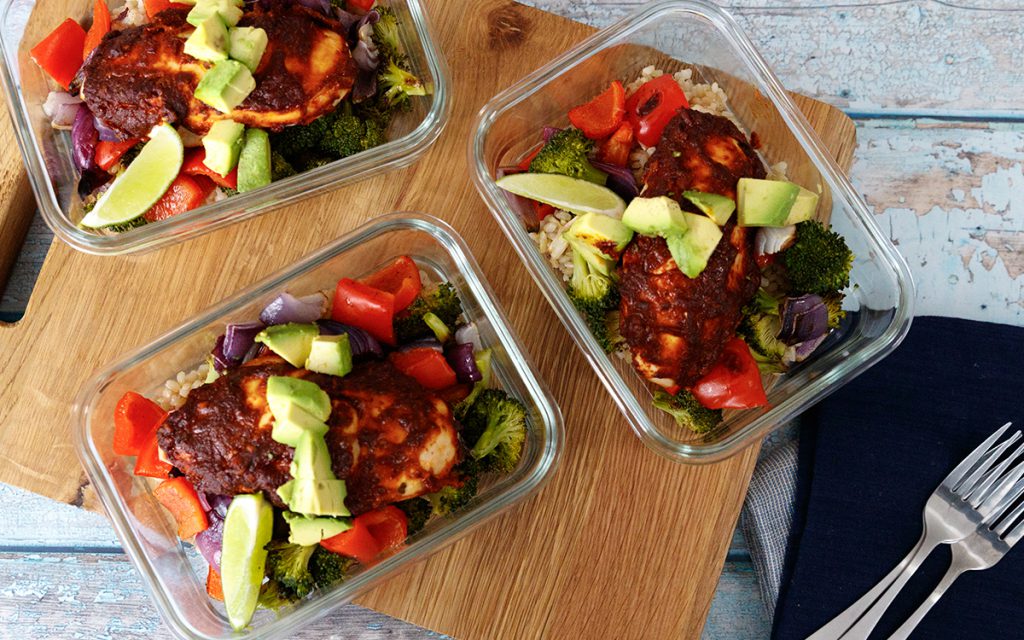 Directions:
Watch Michie's mini tutorial above.
To prepare the rice:
*You can also use a rice cooker.
1. Bring water to a boil in a medium saucepan (for every cup of rice, use 1 1/2 to 2 cups of water).
2. Pour the rice into the boiling water. Stir once, or just enough to separate the rice.
3. Cover the pot, turn the heat down to its lowest setting, and let the rice simmer for about 18 minutes. Remove from heat and allow the rice to steam in the pot for another 5 minutes.
4. Just before serving, gently fluff the rice with a fork to separate the grains.

To prepare the veggies and chicken:
1. In a blender or food processor, combine all chipotle sauce ingredients. Add water into the sauce mixture and blend until smooth. Pour the chipotle sauce into a small bowl. Set aside.
2. Heat oven to 400°F / 200°C. Spray a parchment lined baking dish with cooking spray. Place the chicken breasts and chopped vegetables on the baking sheet and drizzle with chipotle marinade. Drizzle veggies with olive oil, sea salt, black pepper. Roast together in the oven for approximately 20 minutes.
3. After 20 minutes remove the veggies from the oven and set aside. Ensure the chicken is fully cooked through, you may need to let the chicken bake slightly longer.

To assemble the meal prep:
Evenly spread the roasted veggies and cooked rice into a sealed glass meal prep container. Add the chipotle chicken breasts to each container (1 chicken breast/container) along with a lime wedge and sliced avocado. Store each container sealed in the fridge until ready to eat. Enjoy!
Nutrition
3 Servings

410 calories per serving

32 grams protein

34 grams carbs

17 grams fat

12.9 grams fiber

7.4 grams sugar
Inspired to make this Chipotle Chicken Bowl ? Share it on Instagram for a chance to be featured. Tag @mealplan_app and #MyMPRecipe.