No matter what life throws her way, certified personal trainer, athlete and cancer survivor, Linn Löwes is an expert on staying committed to health and fitness. She's come a long way from a skinny, picky eater to a strong and confident fitness influencer who inspires millions of people every day.
While Linn has always been interested in fitness, it wasn't until she survived a nightmare lymphoma diagnosis, followed by countless surgeries, and chemo and radiation treatments, that she realized how important health truly is. Now, her mission is to help others take that next step toward getting strong and healthy, and part of that mission is to share her exact training methods with the world.
Linn's Fitplan, Booty x Body Boost takes your gym routine to the next level with exercises designed to build a strong, toned, and beach-ready body. This 12-week, five-day plan shapes your glutes, strengthens your entire physique and improves your overall health. If you're looking to build lean muscle, tone your abs and booty, and try a collection of new and challenging moves, you'll love Booty x Body Boost.
We chatted with Linn about her latest program, and here's what she had to say:
Ready to start building a strong body and booty? Start your FREE trial.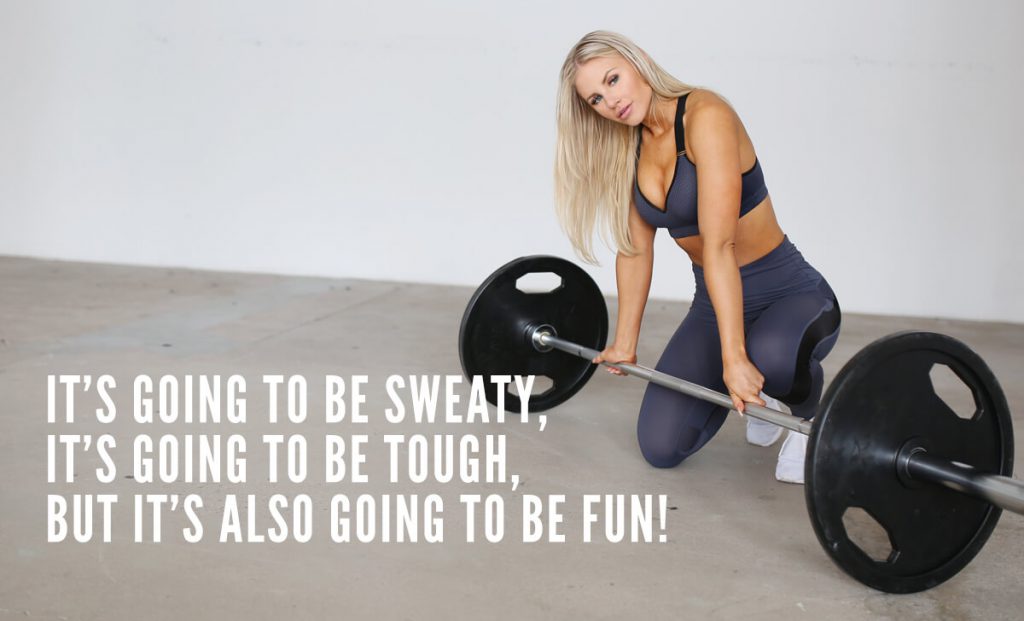 Why did you name your Fitplan Booty x Body Boost?
I named my Fitplan Booty x Body Boost since it's much more than just a booty guide! I wanted to create a gym workout program for women who want to focus on building a round, sculpted booty but also get their entire body in shape.
What's your favorite move in this program?
The best thing about this plan is how it is put together. Every session has a purpose and combines different movements. Some of my absolute favorite moves are Hip Thrusts and Single Leg Deadlifts.
What inspires you to make health and fitness a priority?
Everything! What do we have if we don't have our health? I think everything starts from within, and I've learned the hard way that investing time and money into your own wellness is the best thing you can do! You will thank yourself later, believe me.
When you get off track (if ever), how do you get back on?
That happens to me as it does with everyone —I'm no different! We all struggle with motivation, but following a specific program is the best way to stay on track. It's easier to show up to the gym when your workout is already planned, especially on those days that you lack motivation. Consistency is the key, and following a program helps with just that.
Anything you'd like our Fitfam to know about Body x Booty Boost?
It's going to be sweaty and it's going to be tough … but, it's also going to be fun! It will challenge you and help you grow, both physically and mentally.
Body x Booty Boost Week 1 Breakdown
With Body x Booty Boost, you'll be in the gym with Linn five days per week for about an hour each day. Here's how the first week shakes out. For more detail on the entire 12-week program, subscribe to Booty x Body Boost for FREE today.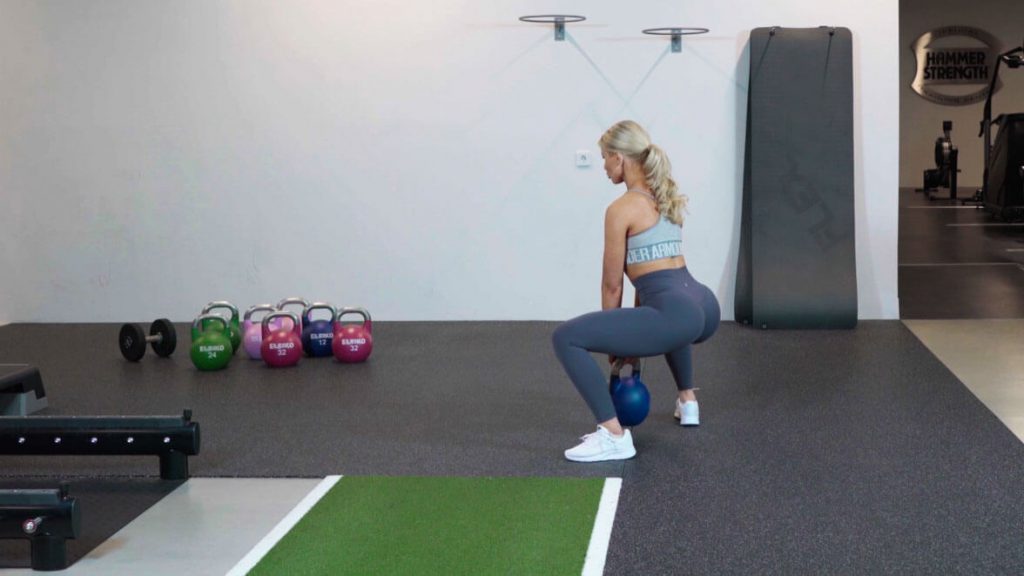 Day 1: Lower Body Bang
Linn jumps right in with an intensive lower-body day that begins with five minutes of cardio and progresses with a mix of booty-burning squat variations, and challenging combo moves for optimal calorie burn.

Day 2: Upper Body Boost
Day two hones in on your lats, traps and core to carve out a strong and sexy back. You'll utilize cable machines and barbells, then round out this routine with an intense ab circuit.

Day 3: Guns x Booty
By day three you'll get into a variety of fun exercises including the parallel step up, which studies have shown to be one of the most effective exercises to tone your booty. 
Day 4: Rest Day
Give your muscles a well-deserved break on day four. They've worked super hard and need to be in fighting shape for day five. This is a great day for self care —a massage or a hot bath, maybe?

Day 5: Body x Build
Day 5 is back to the lower body! This lower rep day challenges you to up your weight and really focus on your form.

Day 6: Female Force
Wrap up the week with a high-intensity, full-body workout. Not only will you burn calories, but you'll also improve your cardiovascular health.
Ready to train with Linn Löwes? Subscribe to Booty x Body Boost and get your first 7 days free.