Consistency, motivation, and discipline all come to mind when we think about reaching our fitness goals, but we tend to leave out one key component: community.

A study from the University of Pennsylvania found that social communities can be a powerful motivator when it comes to fitness. The study found that consistent, positive messaging within a social network resulted in positive behavior from its members. In other words, if you surround yourself with people who share and express your same goals, the more likely you are to reach them.

Fitplan Trainer Linn Löwes has taken that concept and built an Instagram community of 2 million through her honest accounts of fitness, body image, and how training helped her survive a cancer diagnosis. She supports her community by regularly re-sharing their stories, and making it a place for women to connect over their wins, achievements, and transformations.
"Community is important because when your motivation is low, dedication and discipline should kick in, but that's easier said than done," she says.
"A supportive team/community is amazing when it comes to motivating each other through the good times and bad. You'll never feel alone and that's amazing!"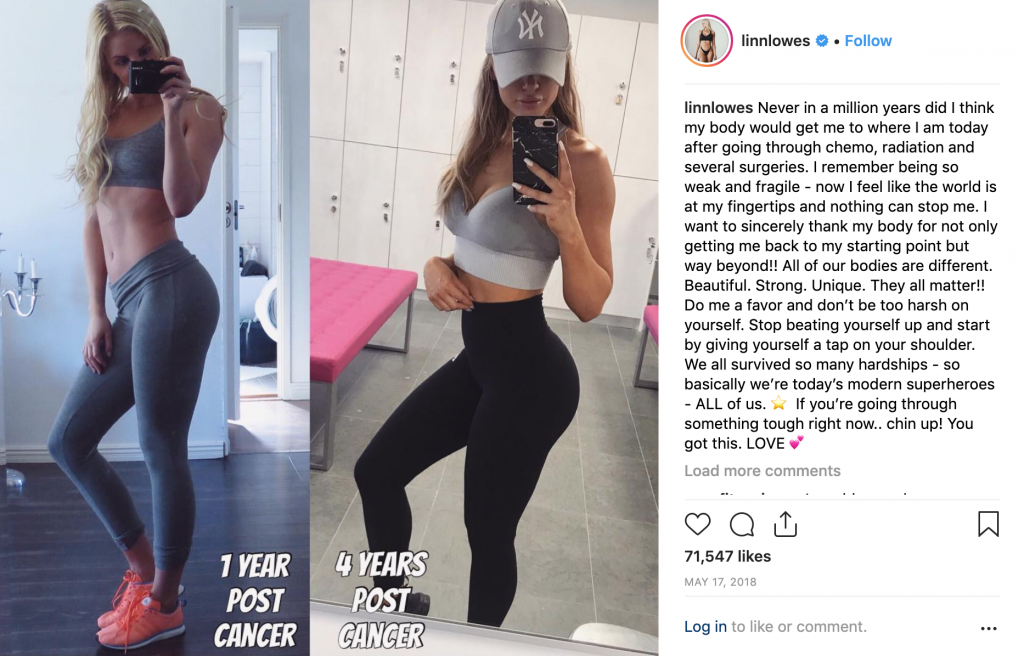 Not only does Linn use Instagram as a platform to empower women, but as a listening tool to design her Fitplans based on feedback from her followers. After seeing the incredible results and reviews from her most popular Fitplan, Strong & Lean, Linn is now launching Strong & Lean 2.

We chatted with Linn about what we can expect from the second installment of Strong & Lean, how she maintains her growing community, and her best advice for building confidence in the gym.

What goes into constructing a new Fitplan? How do you decide what's next?

What I do next depends on what the community wants next! Strong & Lean was a really popular plan with my girls and ever since I announced that would be my next plan, they've been really excited for it to come out.

Strong & Lean 2 builds off of the first version, and is designed for anyone wanting to put on muscle to create that "strong and lean" body. This Fitplan is a HIIT and functional training plan I know you're going to love.

I build all of my plans myself. I choose the exercises that go into each and every plan, how the days are structured, and make sure that these are the most effective workouts I can offer.
There's a lot of work behind the scenes that goes into building Fitplans to make sure they are done right and are going to be valuable for the girls in my community.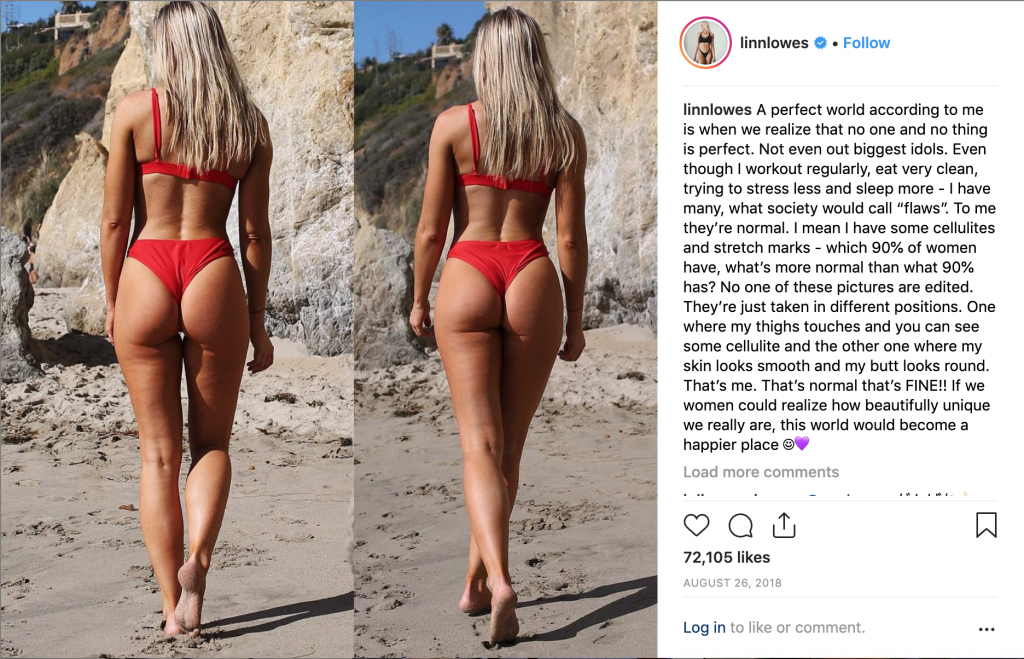 Speaking of community, how did you build up such an incredible following and support system?

Building any kind of community takes time.
I don't look at my girls as a number or a follower; everyone who's part of my community is considered a friend. I want to be friends with every single girl in my community.
I work to make sure everyone feels like they're being seen, whether it's reposting someone's story they tag me in, sharing their success on their fitness journey, or getting back to as many DMs as possible on Instagram. We all inspire one another; it's important to celebrate that.

What are some of the standout stories that come to mind when you think about your community?

There are a lot of stories that come to mind; everyone has a story!

One that stands out to me most is from one of my girls who was wheelchair-bound. She found my Fitplans and through training she was able to build strength in her legs to walk again.

Another that sticks out is one of my girls whose dream it was to be a firefighter. She had failed her physical exam the first time around, began training using my plans, and was able to pass her exam and live her dream.

There are so many incredible stories that inspire me every day, especially stories of girls who go through a transformation in the gym that transforms the way they think about themselves and how they carry themselves. Every story is special.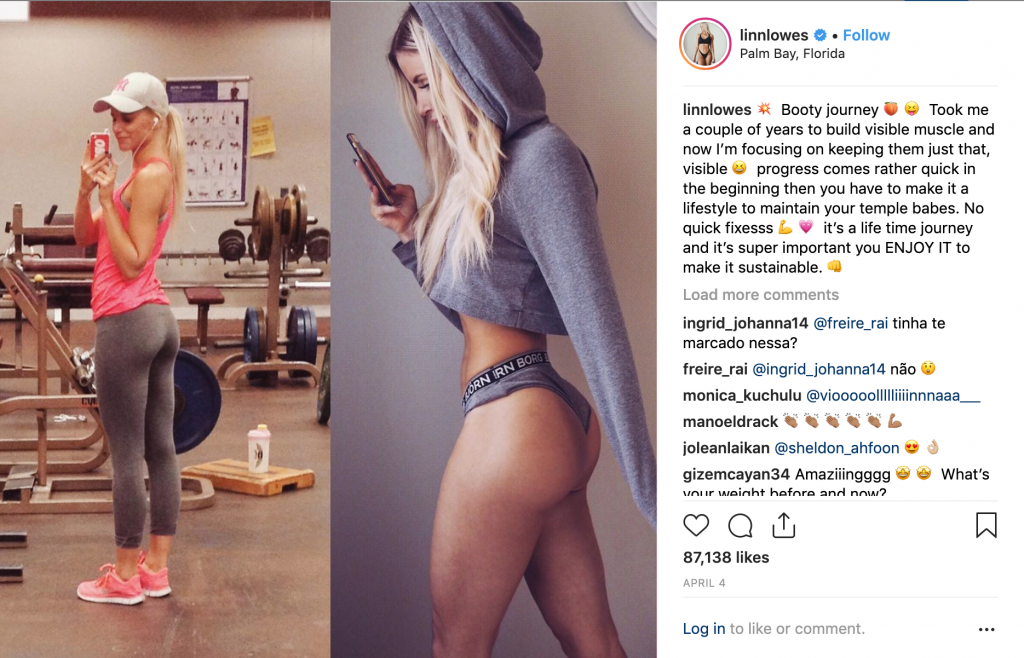 What questions do you get most often from your girls?

"How can I build a booty!" is by far the most asked question. I try to offer things that help answer what's being asked, whether through Fitplan or through my Instagram page.

What advice do you have for girls who might not be confident in the gym yet?

It's so important to have a plan before you get to the gym. Knowing what you're doing beforehand gets rid of the guesswork and a lot of confusion. Personally, I always have a plan before I get in the gym; I know what I'll be training that day and don't have to think about it, I can just go and do it.

I also recommend not forcing anything. If I get to the gym and I'm not feeling my workout that day, I'll adapt and listen to my body. It's good to have a plan going in, but be flexible and listen to what you need that day.

Ready to take your workouts to the next level? Try Strong & Lean 2 FREE for one week!